When Royal Caribbean announced some years ago that cruise passengers would soon be enjoying their own private Caribbean island, and all the thrills, comfort, and passion that such an idea inspires, very few industry insiders thought it would become the outstanding success it is today.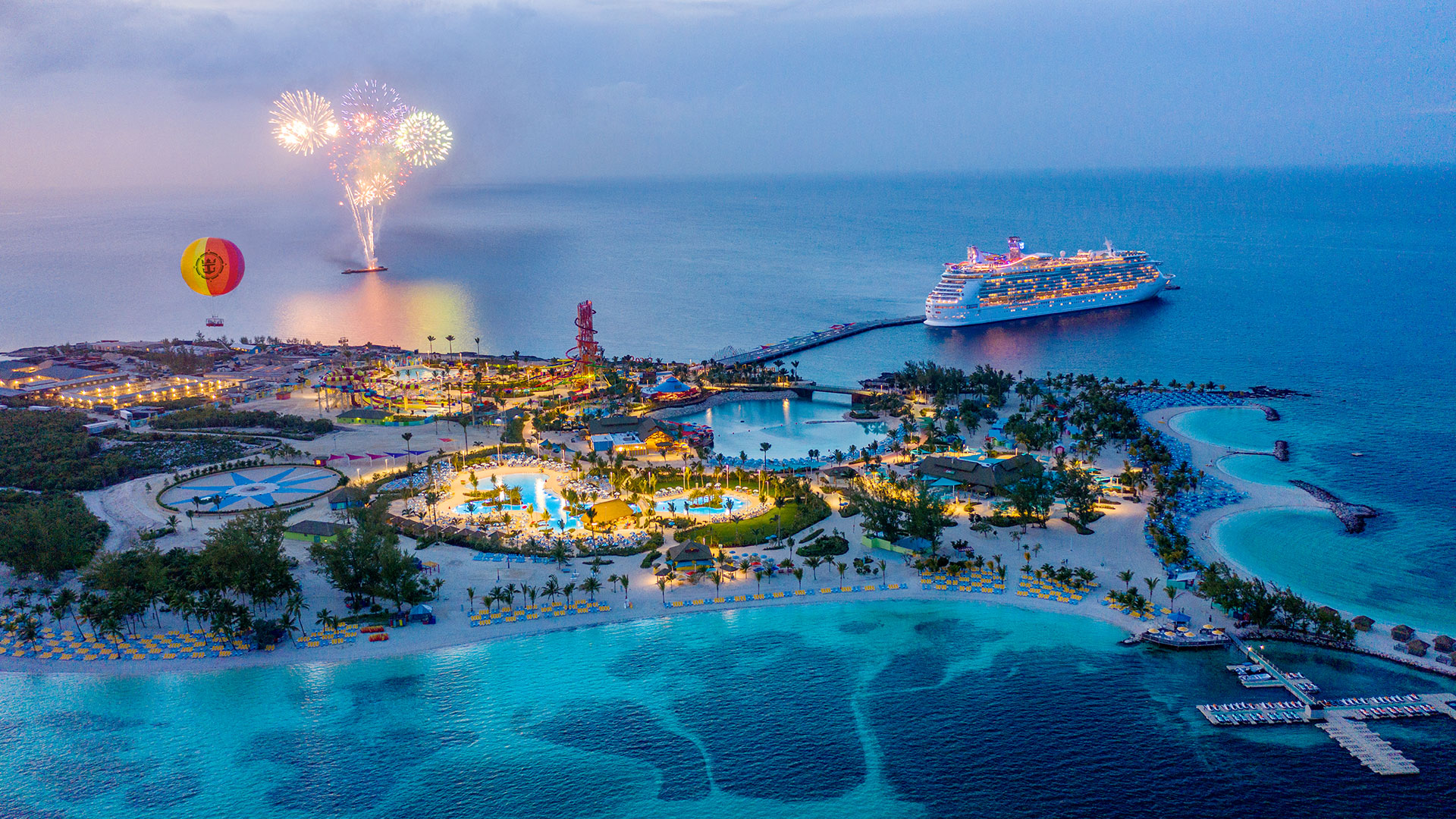 Here's ten simple reasons for you to book one of those cute, ultra-short cruises from Miami, Orlando (Pt Canaveral), or even Tampa. You're not going to regret going.
It's a quick holiday, a long weekend, and a ton of ecstatic relaxation – just off the coast of Florida in the Bahamas! Longer cruises will take you to more distant islands like Cozumel or Roatan, but even on the short-runs, with CocoCay, you get a ton of adventure!
It's Royal Caribbean's own private island! Beautiful as that already sounds, it's not very far, and many of the most popular cruises are just two-, three-, or four-night cruises.
It's perfect for kids! With the Thrill Waterpark, Daredevil's Peak and Daredevil's Tower and the Splash Summit water parks, there's even a Wave Pool and Adventure Pool. After a short, overnight trip on a massive ship, kids are massively impressed.
Grown-Ups catch a break too. Did we mention it's a private island? That means adults can head for the equally impressive Oasis Lagoon, and the Coco Loco swim-up bar, or just swim on for three more private mini-islands. Private cabanas can be had on the beach, but then, there's a whole assortment of secluded and private beaches to be enjoyed.
Chill Island, on the eastern shore of CocoCay, has beach chairs and hammocks already laid out, and everyday they're ready. Along with a wait-staff and crew to make sure your every desire is met.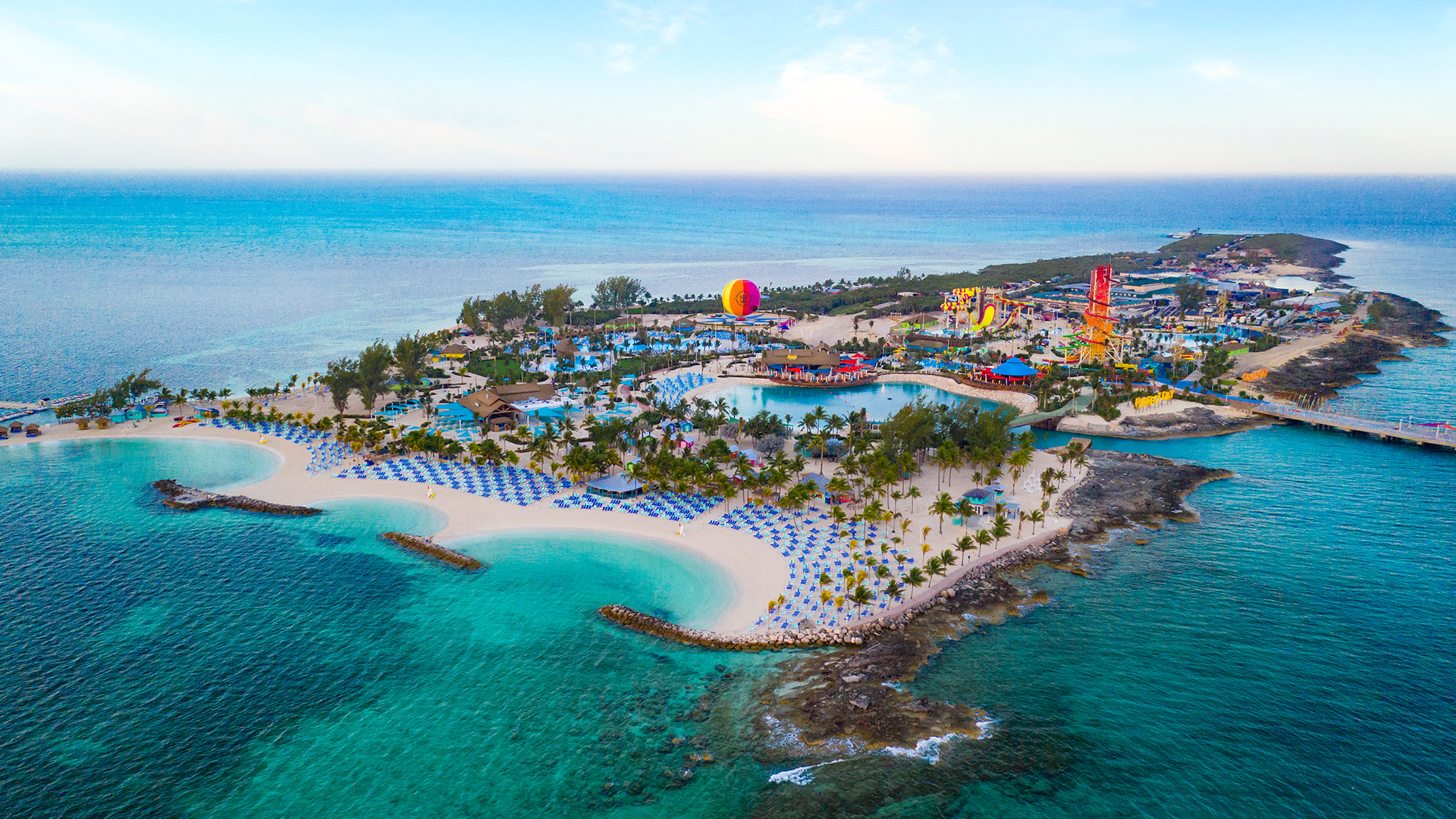 If all this weren't enough, two-, three-, and four-day cruises to CocoCay easily fit within most Royal Holiday vacationers' budgets. That means, most of CocoCay totally free, and there's no  extra cost to getting there and seeing everything else that Royal Caribbean has ready for you.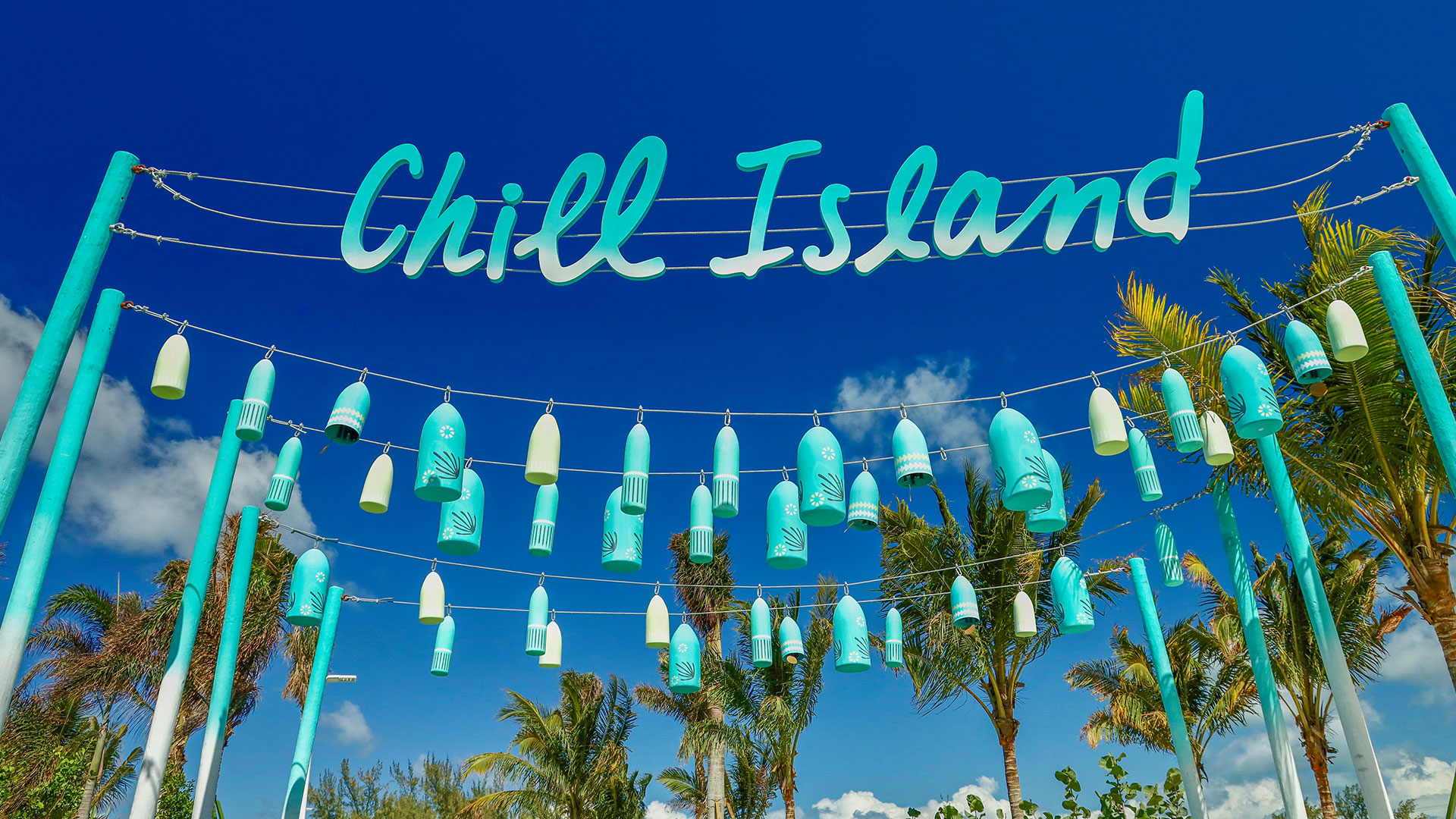 Oh, and that's after you've really lived and experienced some of the most impressive ocean-going vessels plying the Caribbean cruise circuit. Call your Holiday Advisor during Royal Holiday's Cruise Month and hear about the deals on sailing to CocoCay this year. It's an excellent time to go!