The Mexican Caribbean has been crowned the favorite destination for travelers from all around the world. Its breathtaking beaches make these destinations unique and magical.
Start planning your trip! Here are the 10 places that you need to visit in the Mexican Caribbean.
1. CANCUN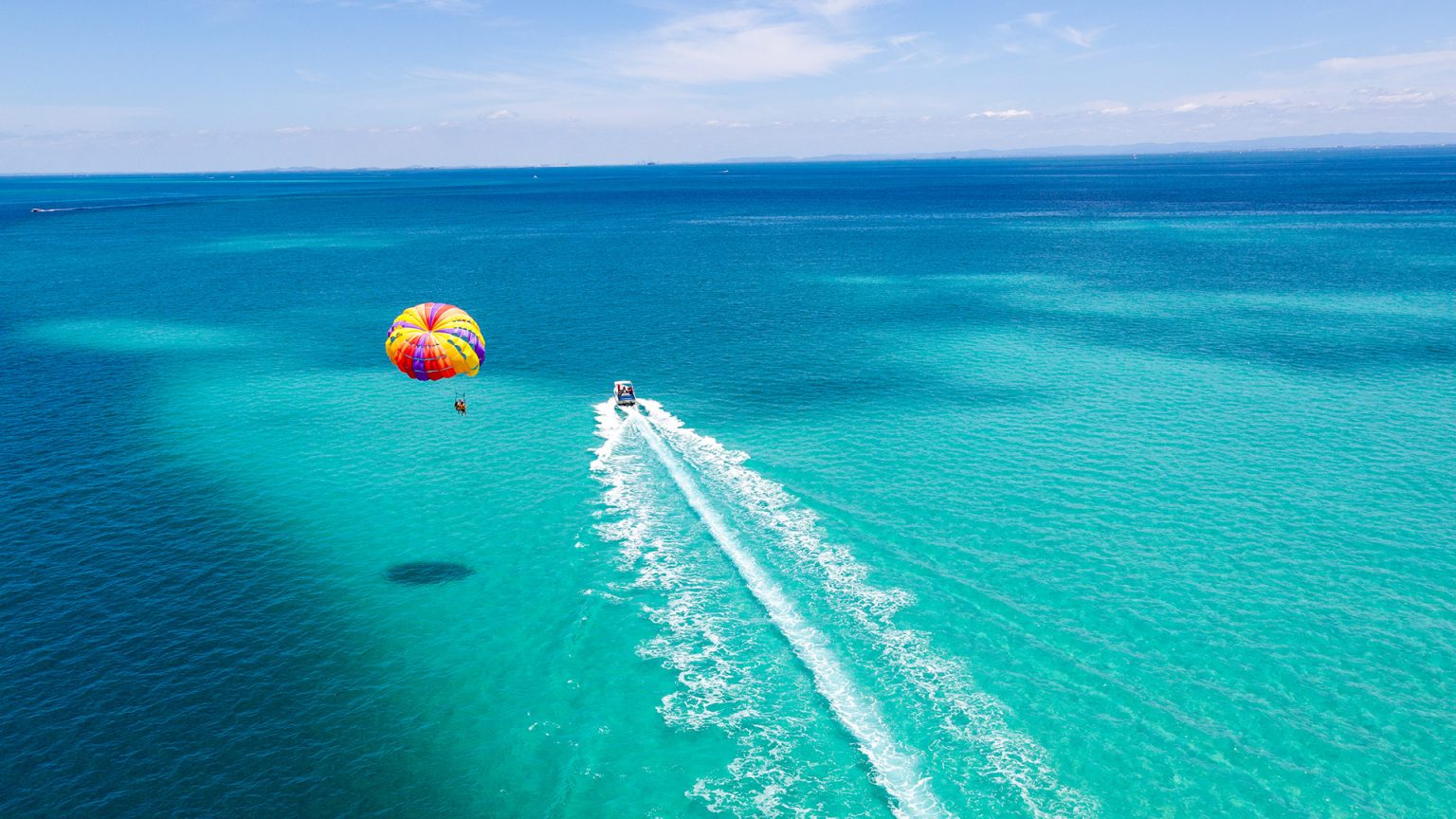 Cancun takes the position of the best vacation spot in Quintana Roo. Visit its wonderful white sand and dive into its warm turquoise waters; but don't forget to visit the mall, enjoy its famous nightlife, and try the different water sports.
2. ISLA MUJERES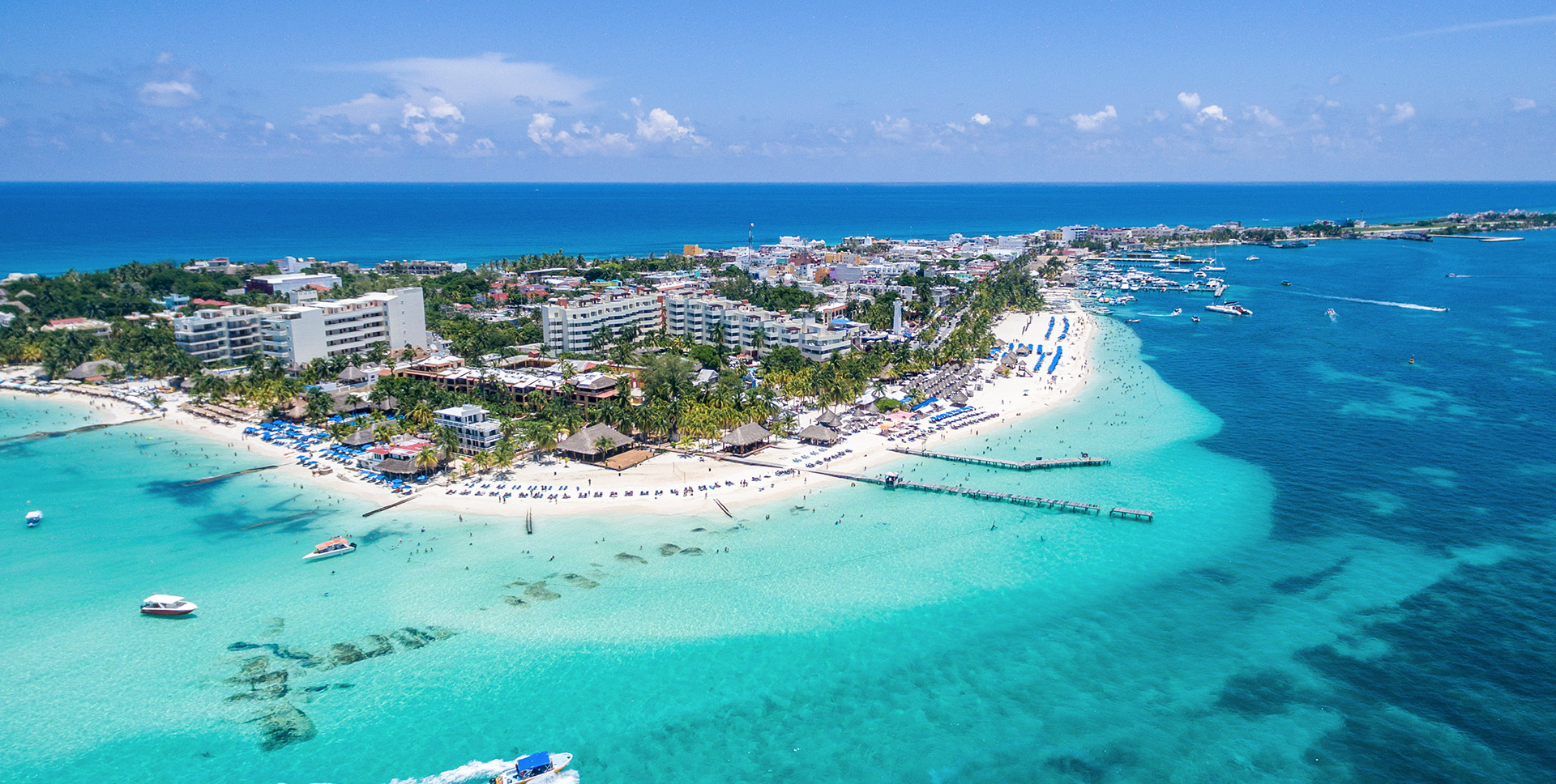 Just a few minutes away from Cancun, visit Isla Mujeres and discover the wonders of the sea in this diving paradise, relaxing beaches, and a bohemian vibe.
3. THEME PARKS
As one of the main attractions in Riviera Maya, the theme parks like Xcaret, Xplor, and Xel-ha show hundreds of tourists every year the beautiful Mexican culture and traditions. They are all designed to make sure you and your family have a fun day surrounded by nature, shows, arts, and culture, as well as delicious food.
Visit these parks on the avenue between Cancun and Playa del Carmen.
4. PLAYA DEL CARMEN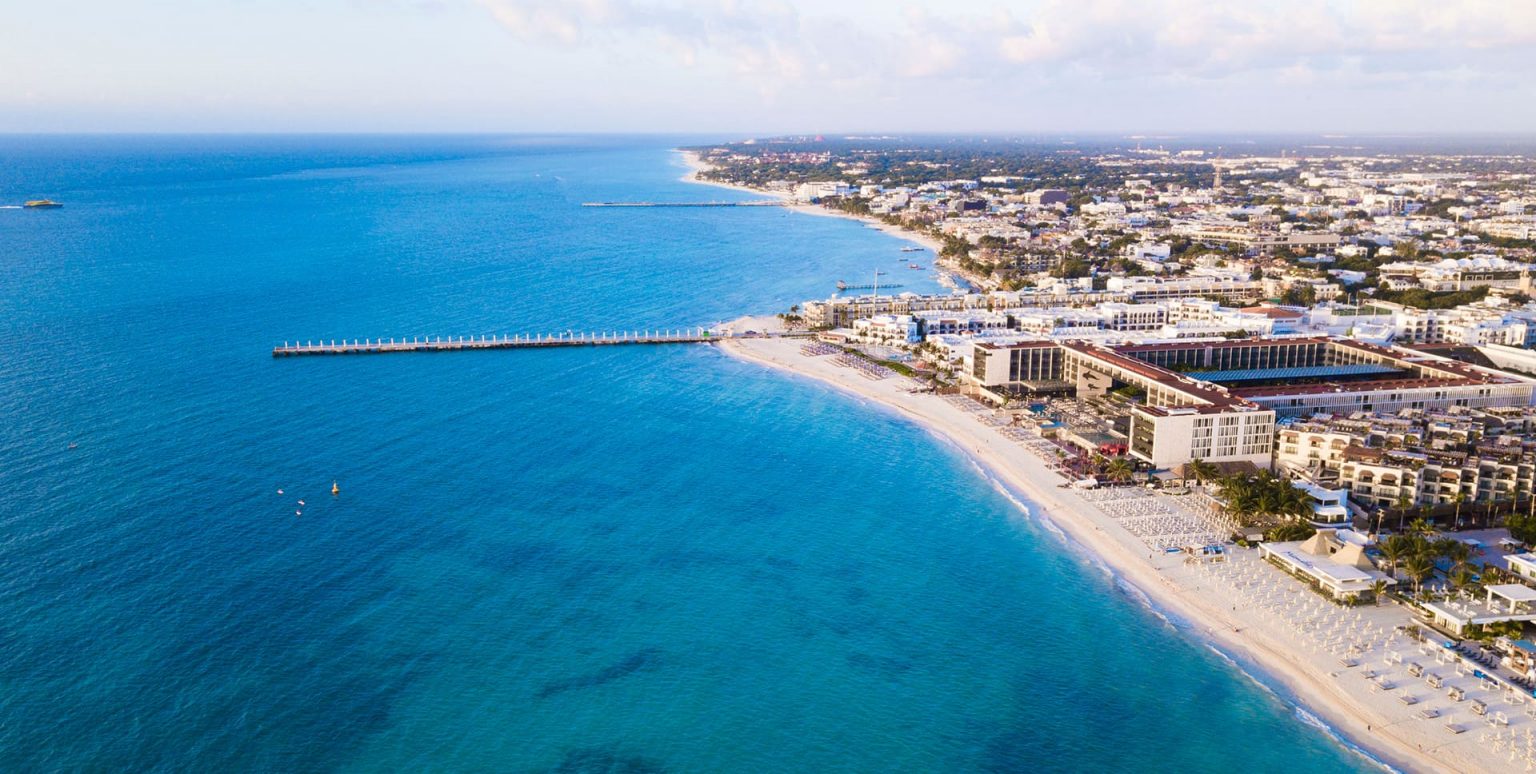 Taking the top place as the life of the party in the Riviera Maya. Playa del Carmen is surrounded by beautiful beaches, malls, big hotels, and delicious restaurants.
Visit the famous Fifth avenue and have fun shopping, going to the bars, and restaurants, or visiting the nightclubs. If you want an easy way to get to Cozumel, consider taking the ferries.
5. COZUMEL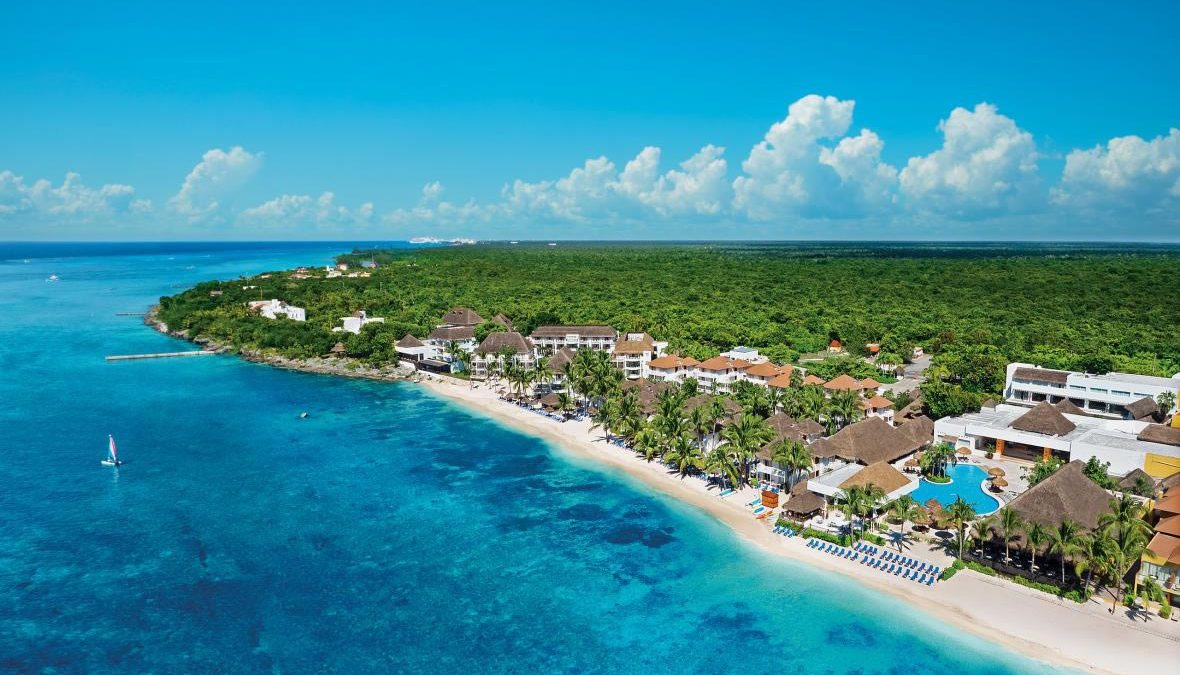 Without the risk of being wrong, Cozumel is the prettiest beach in the Mexican Caribbean. Its breathtaking coral reefs attract divers from all around the world while the wonderful beaches attract travelers all year long.
6. AKUMAL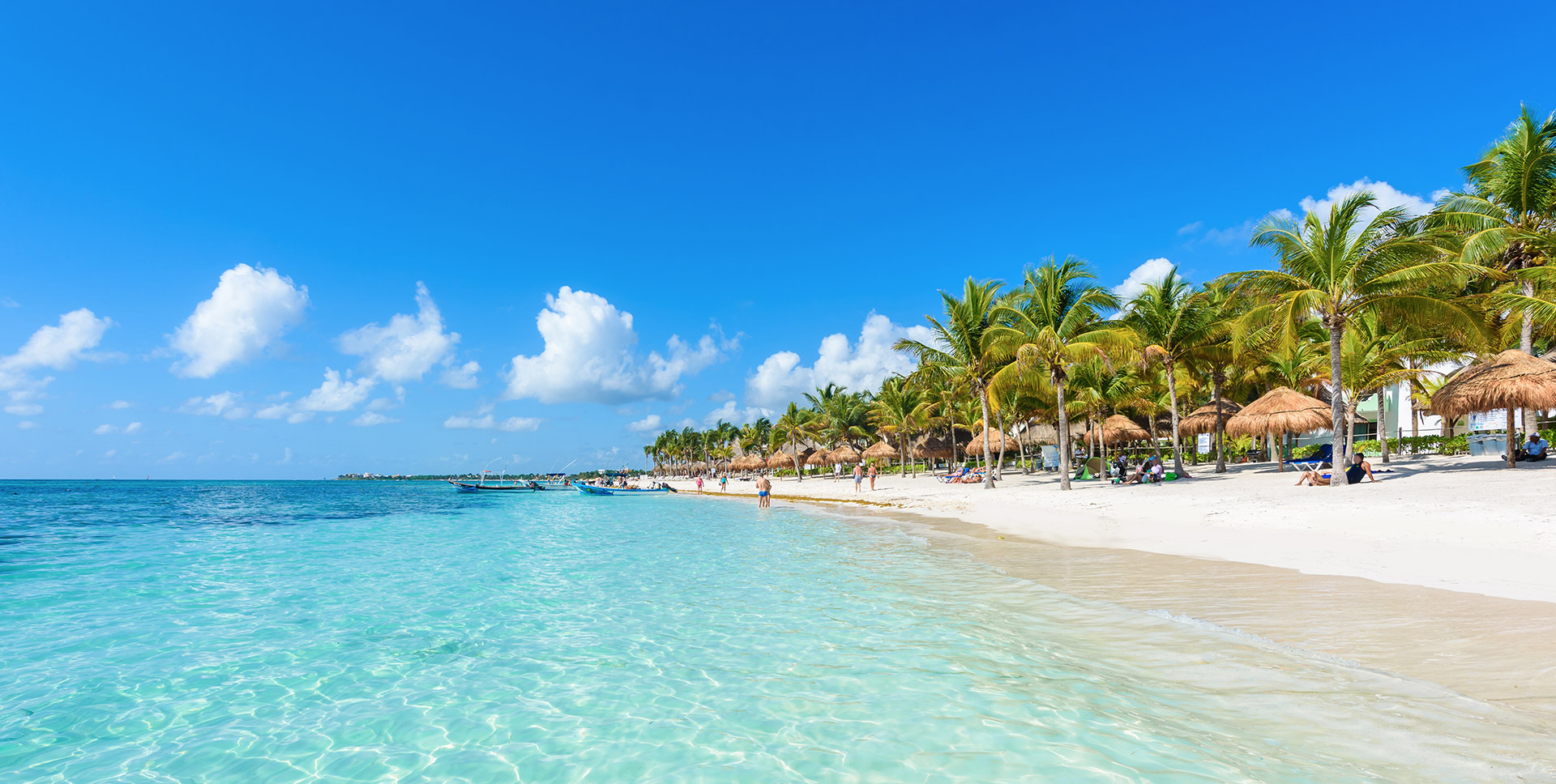 Akumal is a snorkeling and scuba diving paradise. Its crystalline and calm waters have always been perfect for those who try to explore and enjoy nature like they never have before.
7. TULUM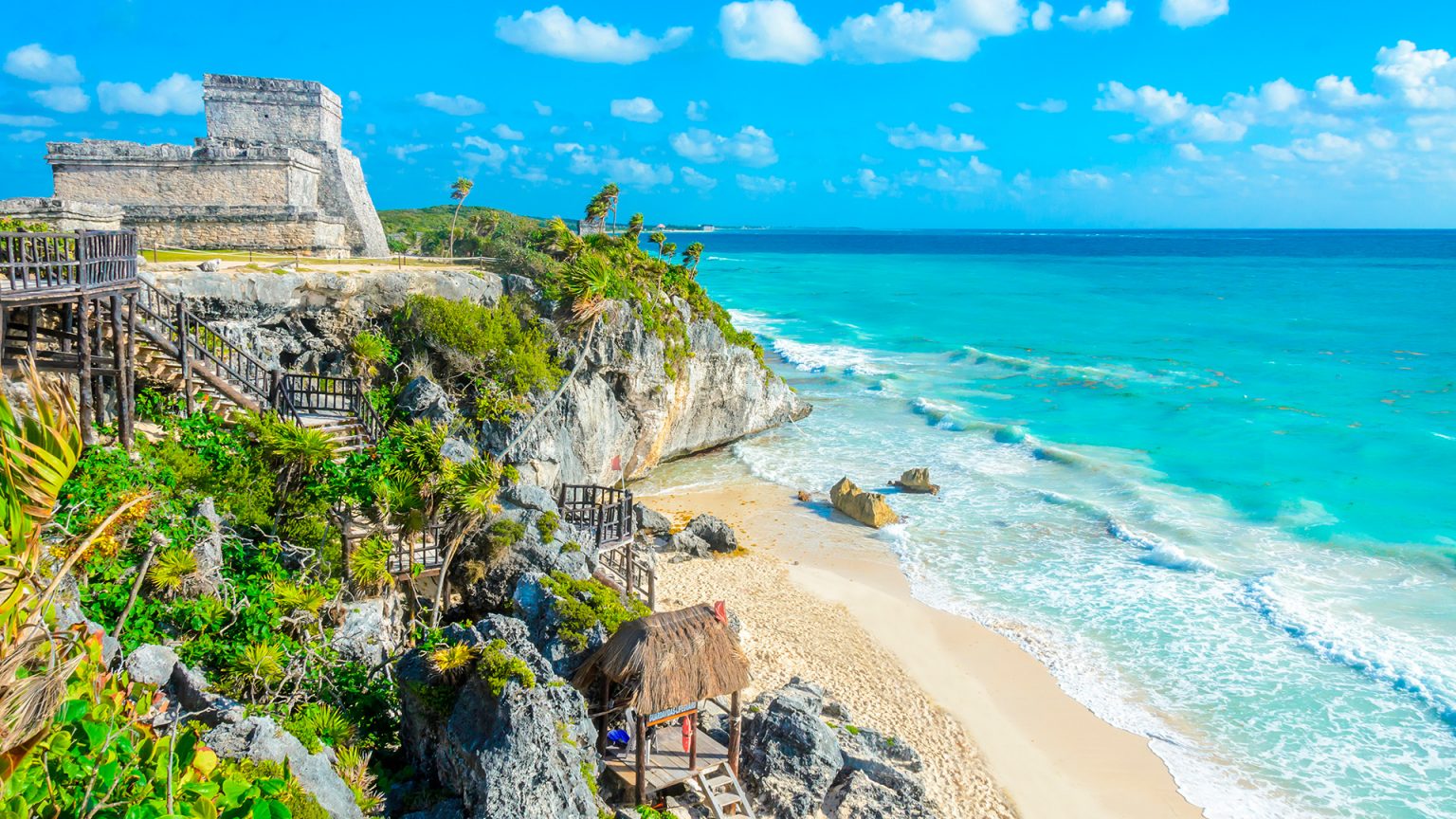 This destination has transformed into a magnet for anyone who's looking for a relaxing vacation with a bohemian vibe. However, if you visit Tulum you can't miss its beautiful archaeological area in front of the ocean.
8. BIOSPHERE RESERVE OF SIAN KA'AN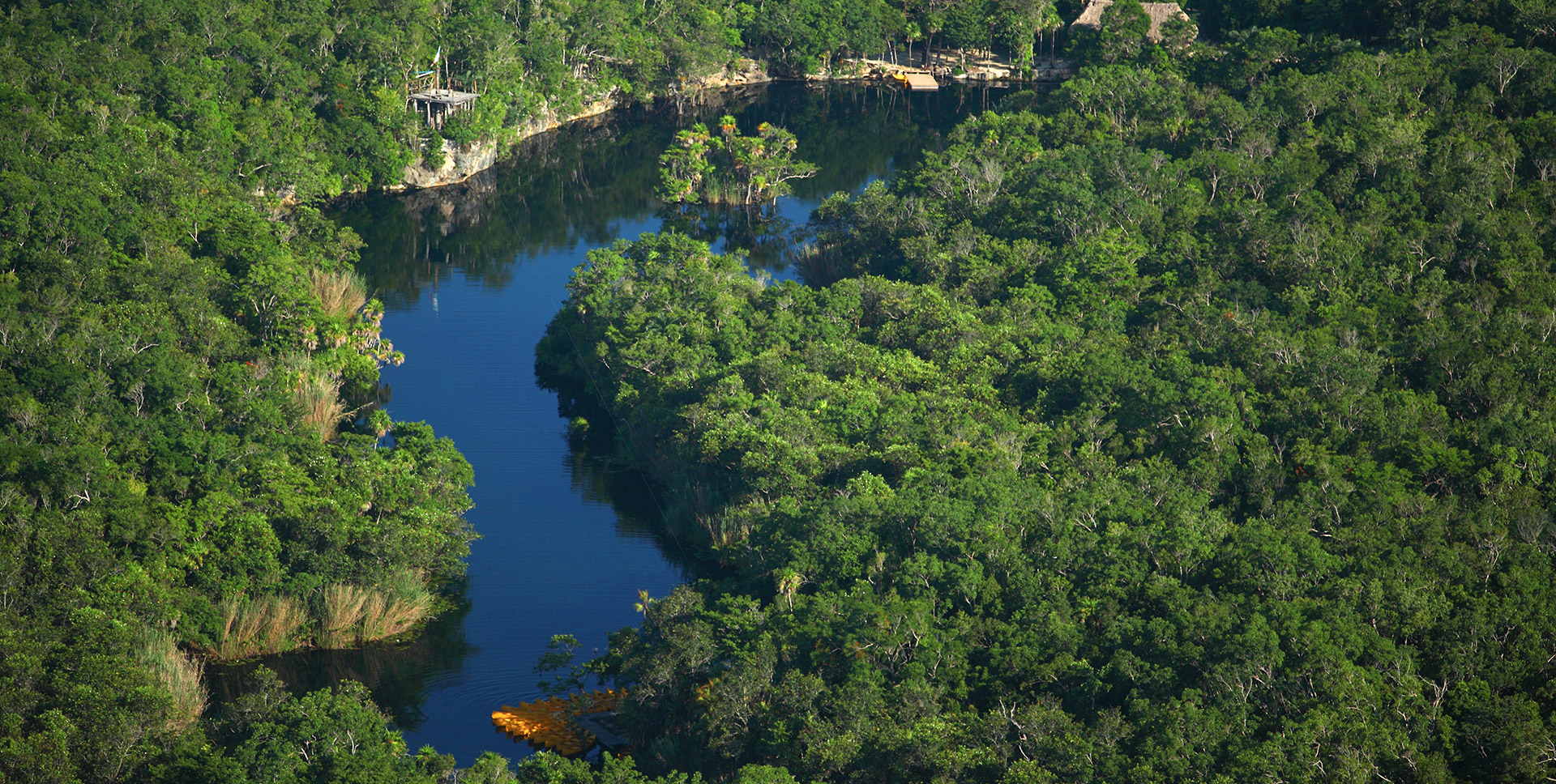 Only two hours away from Playa del Carmen, you will find the biggest protected area in the Mexican Caribbean with 650 thousand hectares. Come visit the beautiful beaches, cenotes, coral reefs, and tropical jungles that were considered a natural heritage of humanity in 1987. The amazing diversity of flora and fauna is something that you can't miss!
9. CHICHEN ITZA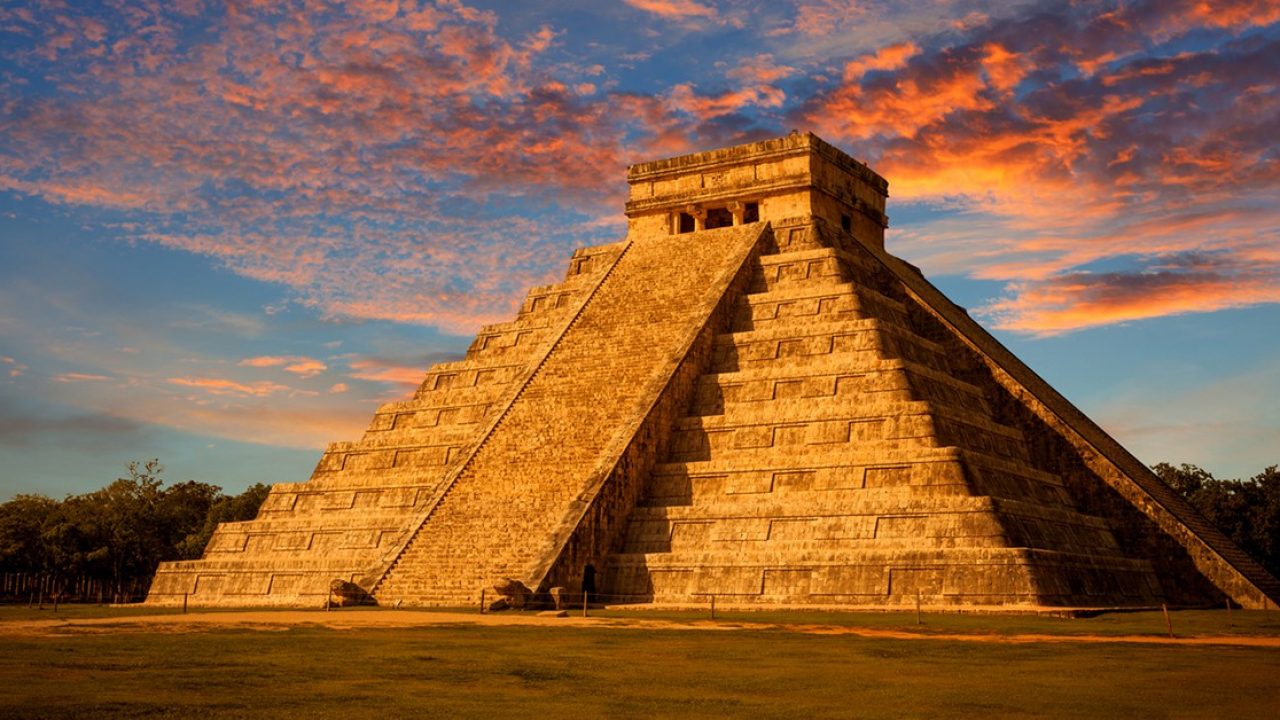 Two hours away from Playa del Carmen, you will be able to visit the most important archaeological area of the Mayan culture while you witness the greatness of this civilization.
10. COBA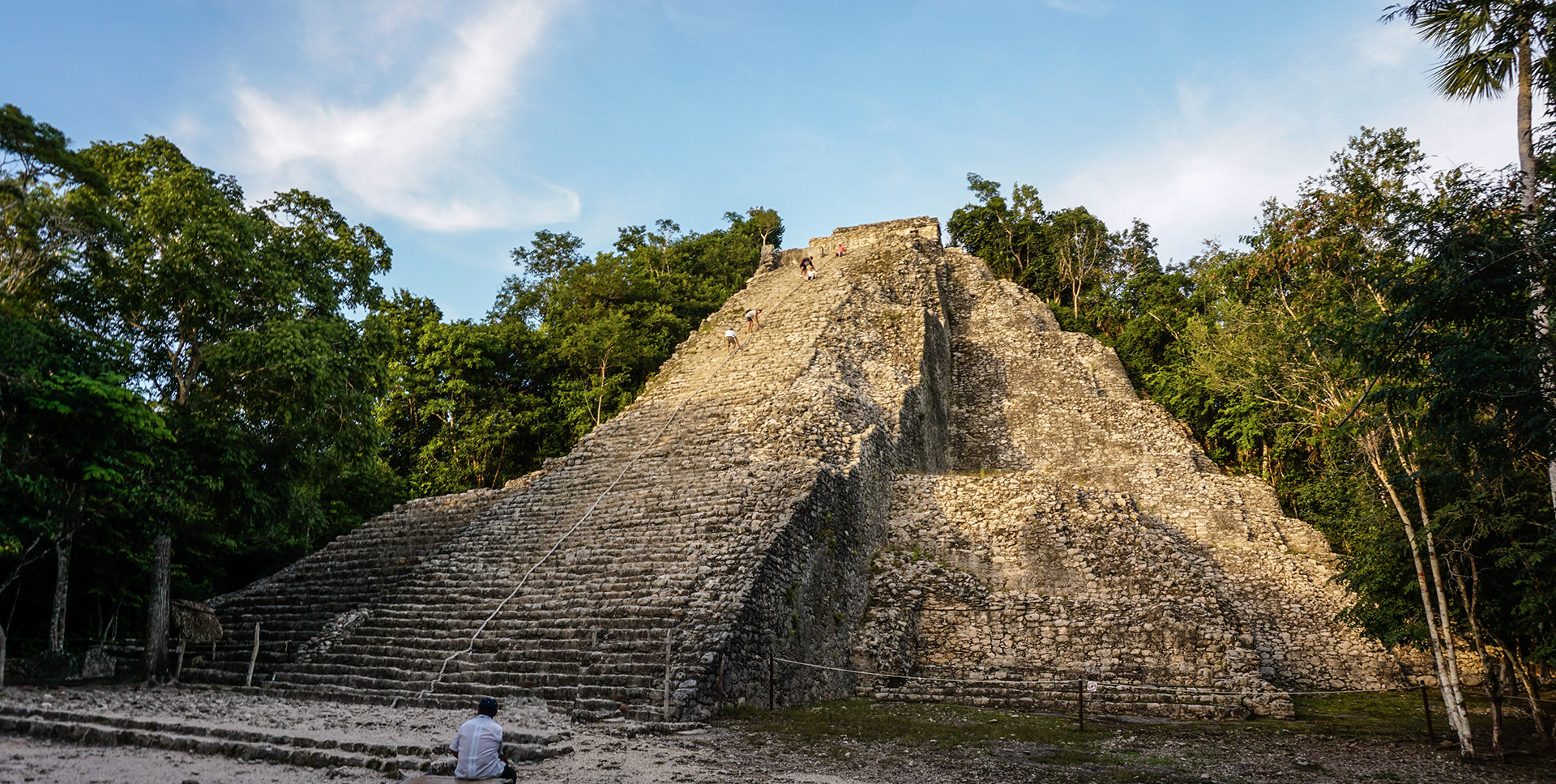 Coba is one of the most important archaeological areas in the Riviera Maya. Come and have an adventure in the jungle!
GRAND RIVIERA PRINCESS, YOUR HOME IN THE CARIBBEAN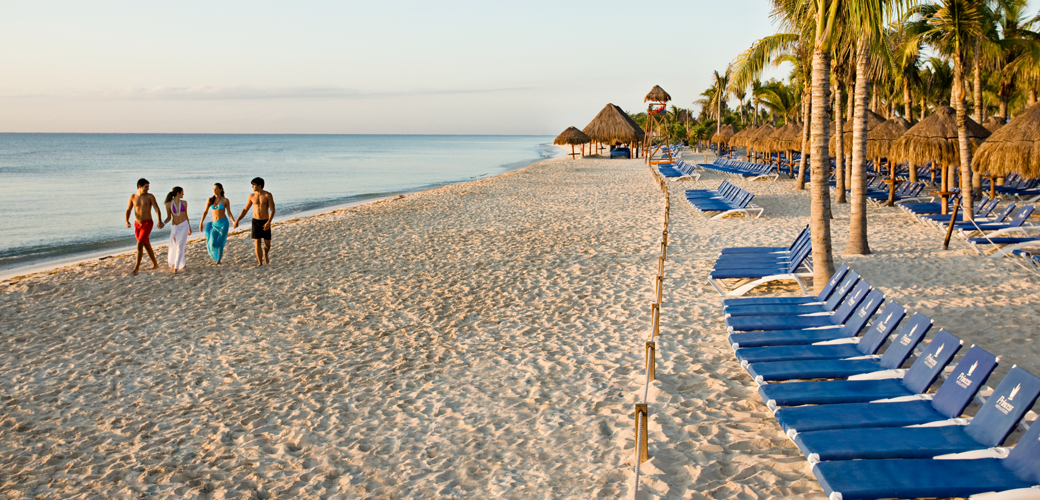 To make sure you enjoy your vacation to the fullest extent, stay in the place that has it all. Close to Playa del Carmen, stay at Grand Riviera Princess, a five-star resort with an all-inclusive plan that you will love.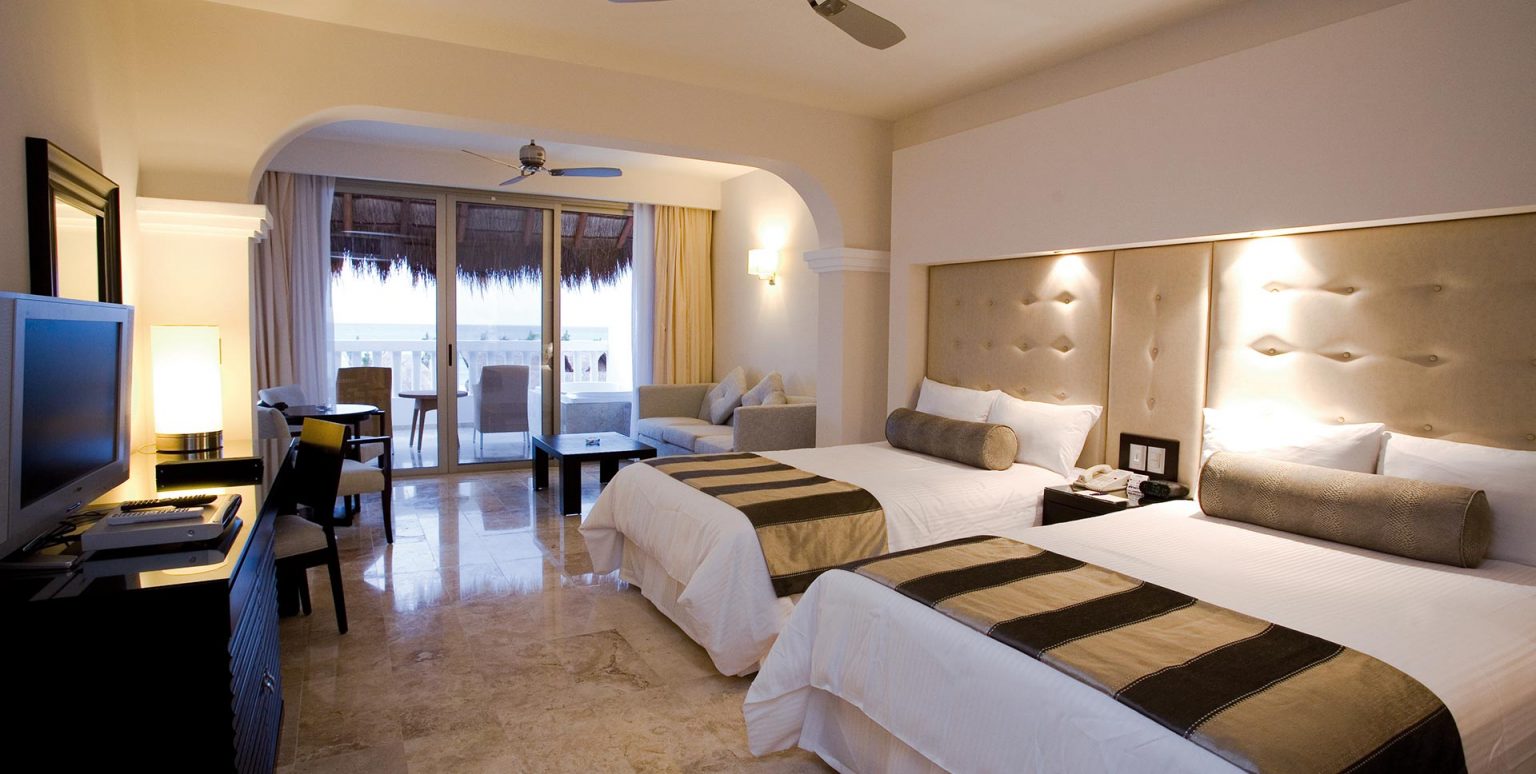 Relax in any of its suites, enjoy its unique architecture connected to nature, et amazed by the multiple shows, and spend time with your family. Having fun, and resting, we'll go hand in hand in this resort.
But of course, we can't forget about food, enjoy its 7 theme restaurants, and buffet, as well as its multiple bars and snacks. Relax, you won't be missing anything on your vacation!