One of the most colorful, tranquil regions for vacationers from all over the world. The Caribbean is back and more affordable than ever. Here, you will be captivated by the classic turquoise sea, spectacular views, sunsets, and beaches that go on as far as the eye can see. As the world slowly reawakens, there's plenty of space and time to go and stay now, and with the right preparation, there has never been a better time to do it. Try these destinations on for size:
PUERTO RICO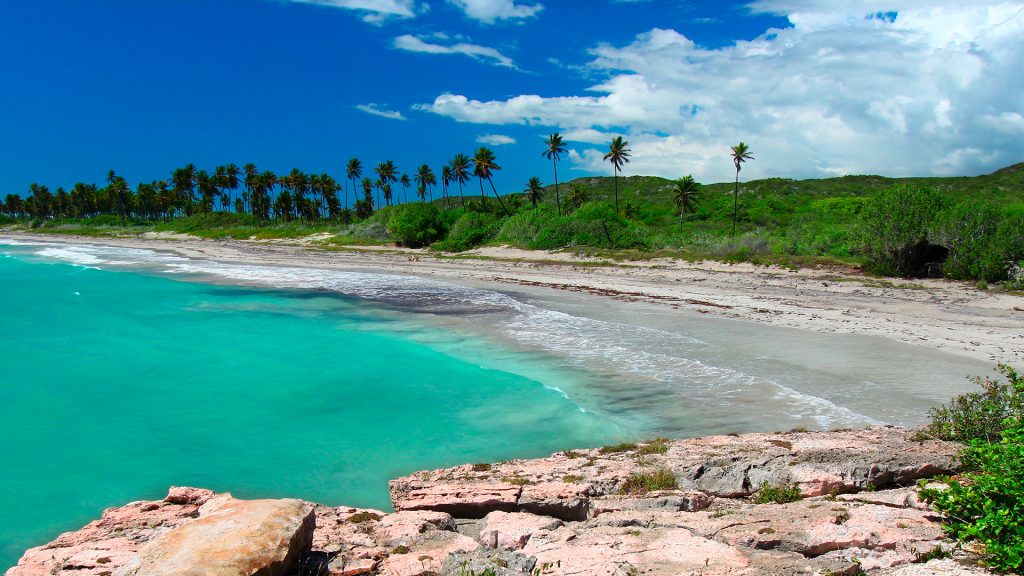 The "Island of Enchantment" is a natural and historical destination with a variety of attractions of unrivalled beauty, plus adventure sports, and a vibrant nightlife. It is also, funny enough, a shopping paradise, with loads of Premium Outlets.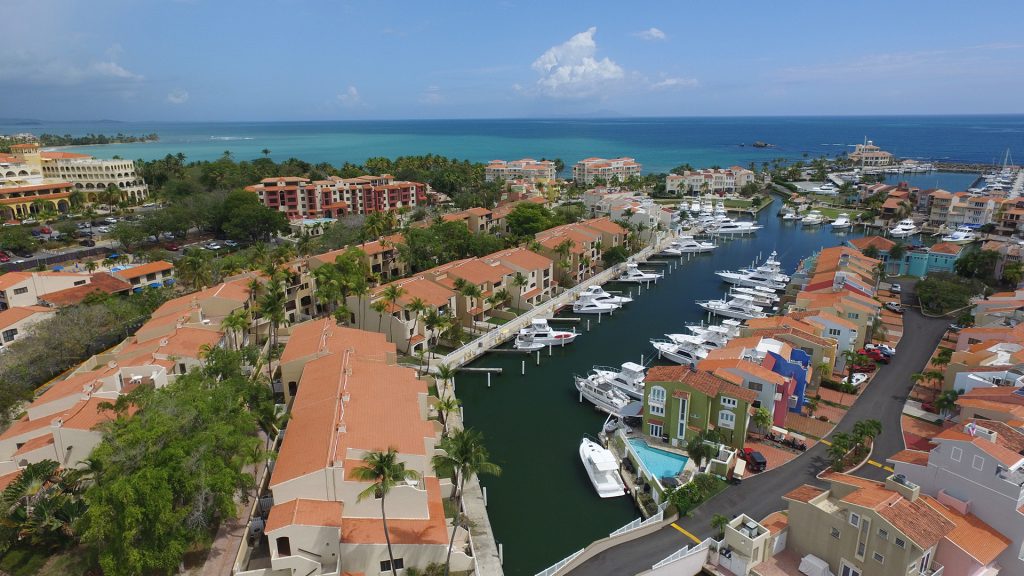 Guánica is most famous for the landing of Christopher Columbus on his second trip to the New World. Do not miss out on the fantastic Dry Forest, which has been declared an International Biosphere Reserve by UNESCO.
For quite a while now, Park Royal Homestay Club Cala has been constantly selected as an annual retreat destination for our Royal Holiday members who, love coming back! It is a classic apartment development within a complex of Mediterranean style villas; these, face five kms (nearly 3 miles) of pristine beach. It is all set within a series of world-class golf courses, endorsed by the PGA, a massive tennis complex, two swimming pools with tropical gardens, and all within the Palmas del Mar resort district of Humacao. Don't forget your vacation gets treated with the highest standards of quality and hygiene, with SAFE GUEST PROGRAM, we intend to keep all our members healthy and safe.
DOMINICAN REPUBLIC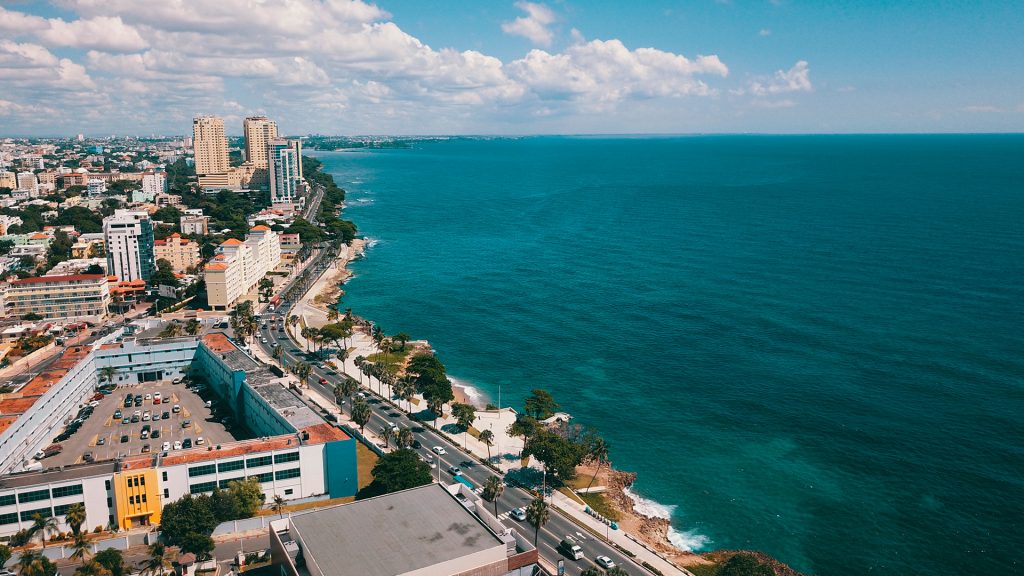 When speaking of the Caribbean, one cannot forget the Dominican Republic. On one of the biggest of the Greater Antilles islands, it is caressed by the Caribbean and may qualify as one of the most beautiful places on Earth. One of the first islands colonized by the Spaniards, it possesses an incredible architectural and historical richness. And of course, with spectacular beaches, too.
With more than 400 km (250 miles) of the best beaches in the world, you can have a taste of the Atlantic precisely where it meets the dreamy Caribbean. Explore ancient ruins, visit the highest peak on the island and take part in an ecotouristic adventure. Stroll the heritage streets and, at night, find yourself dancing merengue while sipping famous Dominican rum. On the beach, aquatic sports are everything: windsurfing, sailing, diving, and bodyboarding are just some of the countless possibilities you'll find at this destination. If you are here for golf, the best PGA-certified courses can be found everywhere around the island.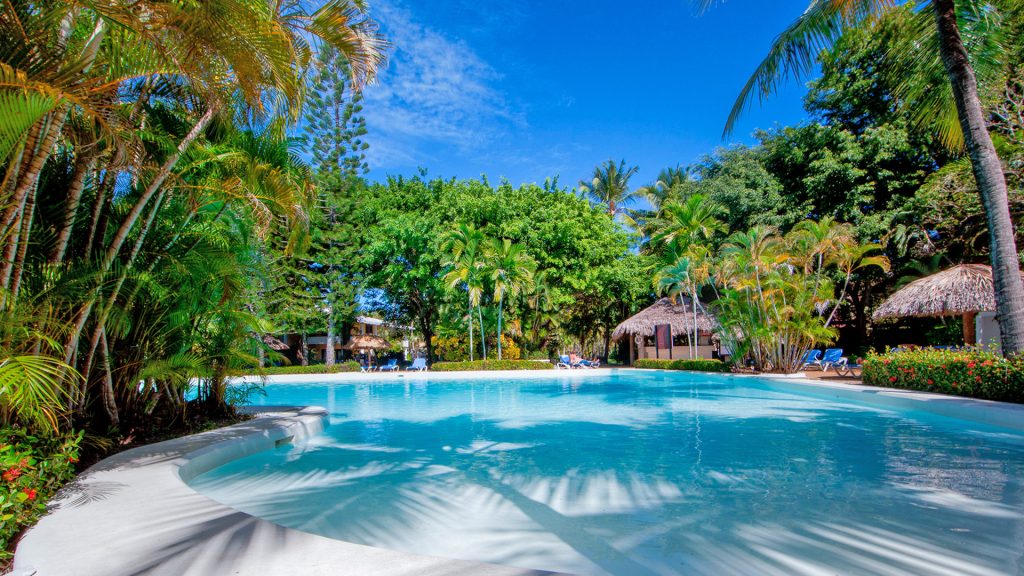 Your stay in the Dominican Republic is set to be at the Grand Bávaro Princess or the stunning Punta Cana Princess. The first is right off a stretch of powder white beach and crystal-clear water. It is surrounded by palm trees and enchanting tropical gardens. Its Grand services and facilities include a sauna, piano bar, specialty restaurants, fitness center, Jacuzzi, massages, and every sport under the sun.
On the other hand, Punta Cana Princess is an "adults only" resort and, it is located on the beautiful Bavaro Beach. With an incredible variety of services, activities, and dining options in no fewer than five restaurants, plus refreshment stands, entertainment centers, and cocktail lounges. Members at the resort can take off and enjoy their day in any of its four swimming pools. In the evenings, the fun moves to the lobby bar, La Rumba and the Serenade theatres. Those who prefer the casino count on free transportation to the Princess Tower Casino. For Caribbean rhythms, take to the Areíto nightclub. After all that, there's definitely nothing better than a jacuzzi, or the sauna of the mini spa right on the beach.
CANCUN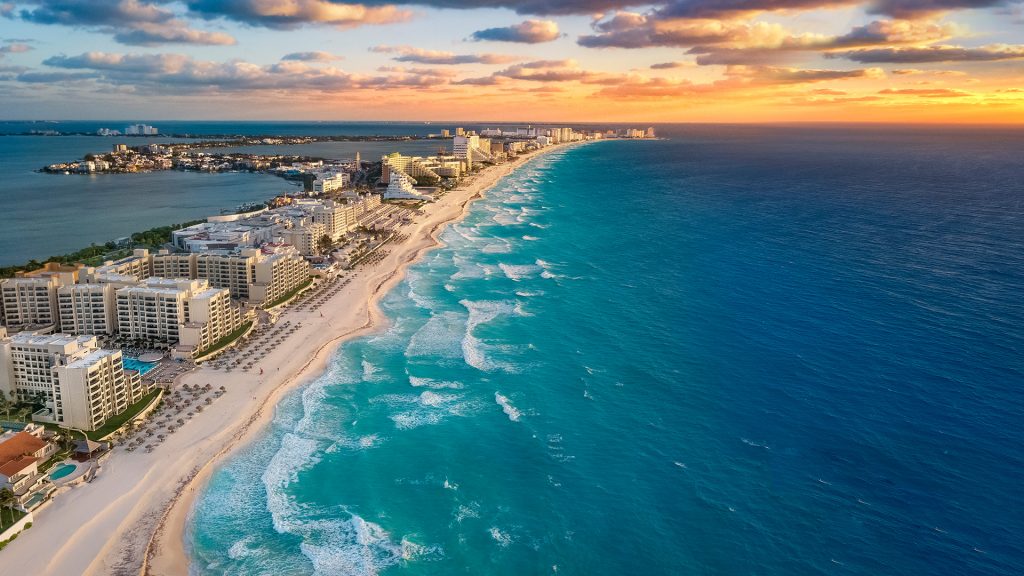 Perhaps the most famous of all, Cancun is on the most spectacular stretch of Caribbean coast in existence. The legendary beach vacation starts here, and it has not stopped for nearly 50 years. The "Great Mayan" Mesoamerican reef is the second biggest in the world, more than a thousand kilometers long. And divers and snorkle-fans from all over the world come just to experience the 500 different species of tropical fish and shellfish.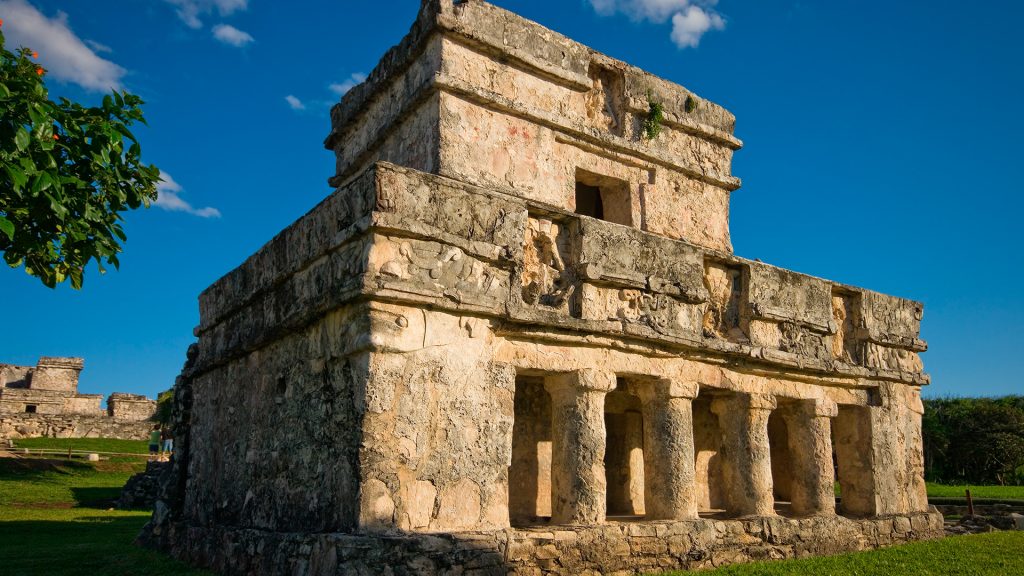 A perfect destination for exploration. Cancun vacationers can take off for archaeological wonders like El Rey, the Archaeological Museum of Cancun, El Castillo, the Temple of the Frescos, amongst many others.
Royal Holiday travelers also get discounted admissions to Wet'n Wild Cancun, Xplor, Xel-Há, Xcaret, and Dolphin Ride. With zip lines, underground rivers, snorkeling, swimming with dolphins, river rafting, and even off-road vehicles for roaming the jungle.
For night life, Cancun is totally lit. Choose between a series of nightclubs, quieter haunts, and dancing to all kinds of music, from EDM, rock, reggae, tropical, merengue, salsa and even mariachi. Clubs include Dady'o, Mandala, and The City. Of course, select yachts will let you party until the sun comes up.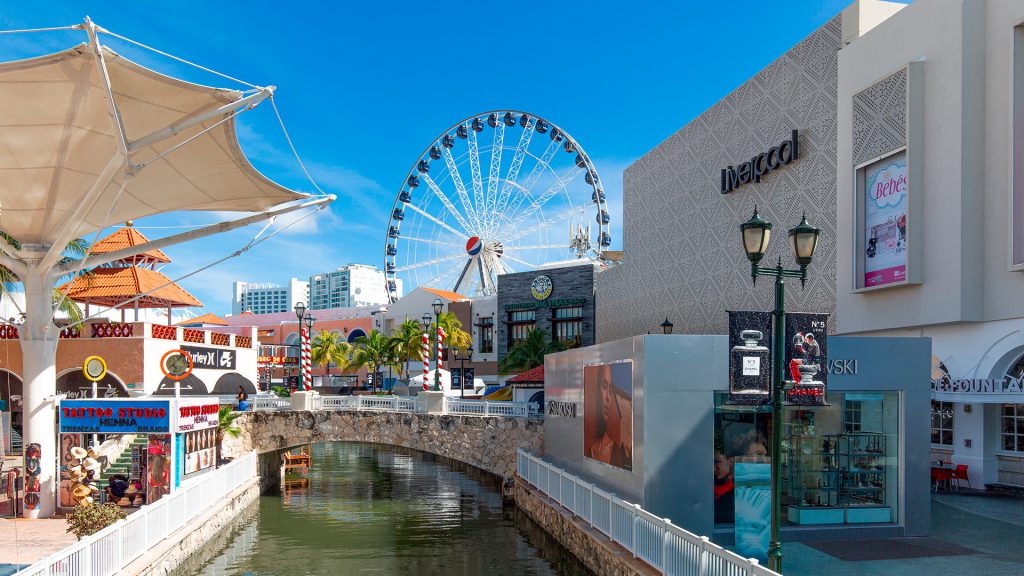 For shopping, Cancun has world class international shopping centers. Clothing, footwear, and souvenirs abound. And just across the street from the legendary Park Royal Cancun, La Isla is Cancun's official shopping village.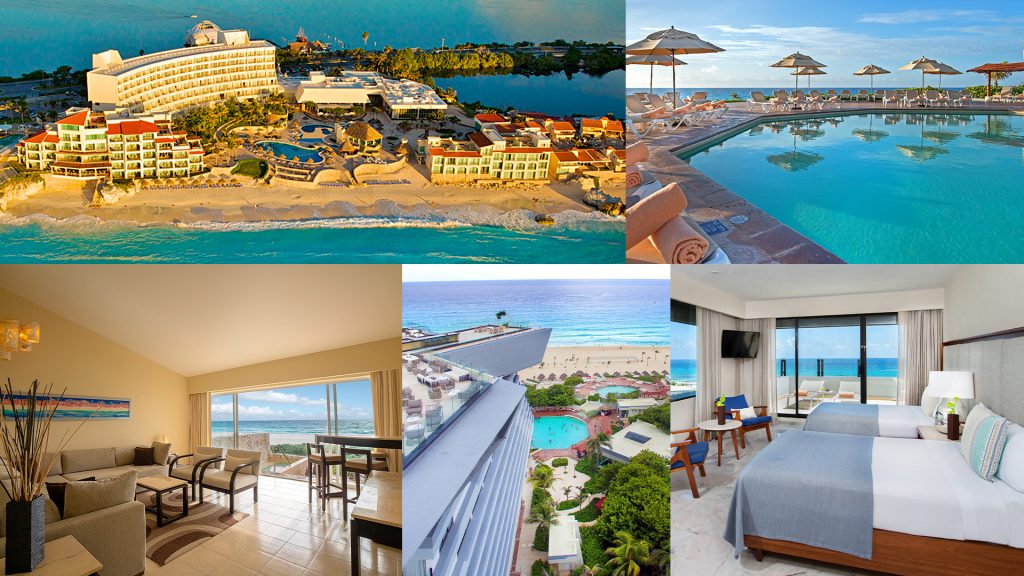 The 25 km boulevard is home to both, Park Royal Beach Cancún and Grand Park Royal Cancún. These two resorts were recently awarded the Travellers' Choice 2020 recognition from TripAdvisor from destinations with excellent reviews throughout the year.
With all-Inclusive, your vacation comes with unlimited food and drinks. New Kids' Clubs mean that even parents get a break. And all this guarantee that your vacations at Park Royal Hotels & Resorts come with absolutely everything.
The legendary Park Royal Beach Cancún gives you the very best of the Caribbean with guest rooms intended to satisfy all your senses. Cool off in three swimming pools (two for grown-ups and one just for kids). Meals are served in four specialty restaurants. Afternoons are spent in three cocktail lounges and, at night, you are up to the Ekinox for a 360-degree view of the lagoon and the sea.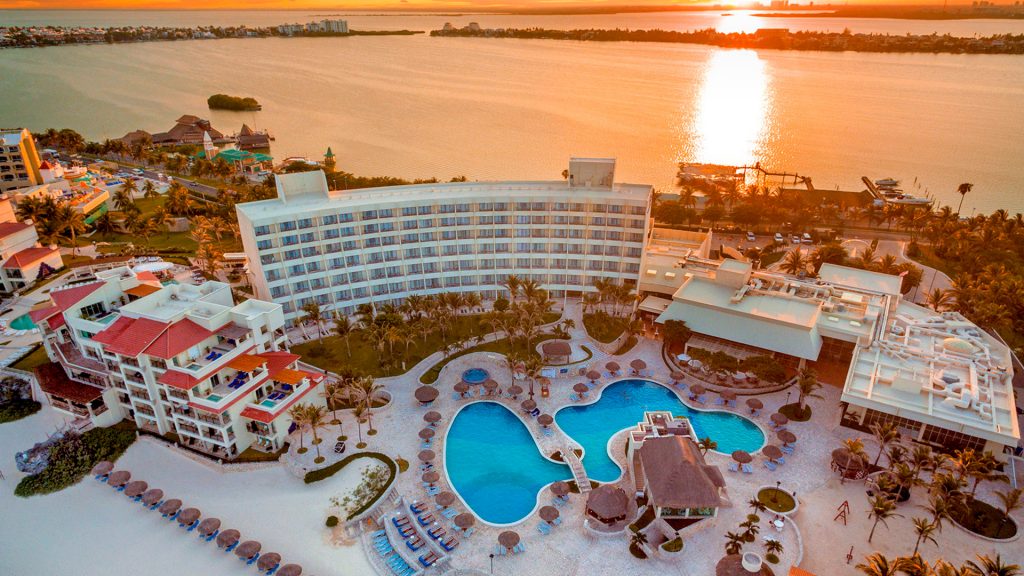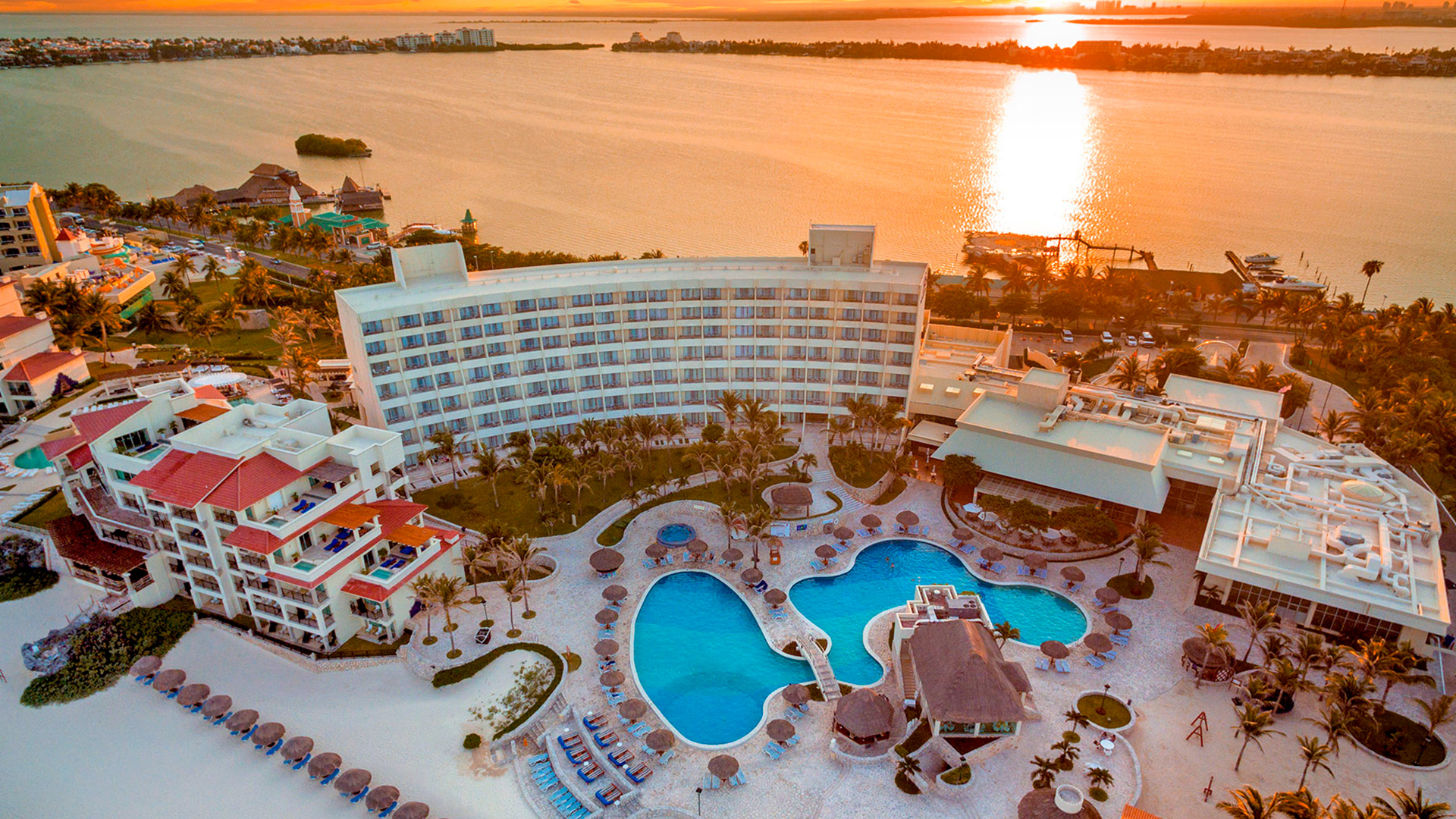 The Grand Park Royal Cancún ramps things up considerably. Unwind in an incredible variety of guest rooms – there is one to meet your needs! Its comfortable and luxury suites offer some of the best views of the entire Caribbean. But let us not forget that there are five restaurants, two swimming pools, a Jacuzzi by the sea, and meeting rooms unrivaled in Cancun.
Our members safety and tranquility are guaranteed with Cristal International Standards implemented resort-wide. Following this leading player in the management of safety and hygiene protocols for the global hospitality industry, we developed SAFE GUEST PROGRAM to ensure the health and safety of guests even during the most troubling health situations.
Time for your vacation? Royal Holiday recommends that you to travel prepared for every eventuality. Terrawind means you get the best insurance, and assistance plans to give your vacation the peace and security you deserve. Call your Holiday Advisor to book any of the Caribbean destinations above. And remember, with Royal Holiday #TravelToLive