Europe is and always will be a magical place to visit and the perfect place to visit locations that have existed for thousands of years. Each corner of the continent has places to explore and get lost in culture and history. Royal Holiday offers discounts and amazing offers all the time, and this particular month you can take advantage and visit Spain or the United Kingdom and spend 5 days and 4 nights at the perfect getaways spots.
Spain with its passionate and sophisticated culture will allow to explore different food, wine and music. Its unique culture welcomes foreigners to join in on later dinners and festivities and live this once in a lifetime experience. Royal Holiday offers a getaway in Madrid, which is a must when visiting Europe. You can plan your trip for before April and enjoy 4 nights, but only pay for 3. You'll find hot and dry summers and even more beautiful winters that will make for amazing nights to go out and about in town to seek adventures in the mix of new and old architecture or simply enjoy peaceful and relaxing luxury.
The Apartamentos Plaza Basílica
, which is located in the heart of Madrid, is a great way to get to know the city center. They have well-lit and bright room options that will either give you a lavish studio or a one or two-bedroom unit. At the site they have a restaurant and a café, along with a bright lounge area, although most will want to explore the Madrid downtown and visit nearby museums, cathedrals and go sightseeing around the most famous street in the city: Paseo de la Castellana.
Nearby you'll find the most important museum exhibiting Spanish national art in Spain, Del Prado Museum. Founded in 1819 and besides having one of the finest European art collections dating back to the 12
th
century, it is also home to a variety of other types of work. At the moment the collection has more than 7,600 paintings, 1,000 sculptures, 4,800 prints and 8,200 prints. The most impressive work at the museum is Las Meninas by Velásquez. You can't miss out on visiting the Santa María la Real de la Almudena which was consecrated by Pope John Paul II in 1993. This is the main Catholic cathedral in Madrid is also the seat of the Roman Catholic Archidiocese of Madrid.
Now, on the other hand you can also travel to the United Kingdom with Royal Holliday and experience the English culture first hand. With the Royal Holiday discount package you can stay in the east of London, and once again be immersed in culture, but this time live the modern double-decker buses and underground, the shops and restaurants, the museums and night life of one of the most visited cities in the world. This is the perfect place for a romantic getaway, a leisure vacation or a business trip because this city really does have it all. London has so many faces and you can explore as many as you like and for sure it will make for an unforgettable vacation. You'll have trouble choosing between going shopping, or visiting the museums, or public collection of curiosities. The
Apart-hotel Citadines St.Mark's-Islington London
have apartments that will and can suit all of your needs from a family vacation with kids to a solo business trip. This Edwardian Era apartment building has all the perks as well as a personality of its own. You'll find yourself in a fully equipped apartment with complete kitchen apparel and anything else you'll need to have company over, as well as a washer/dryer in each unit along with dry-cleaning and laundry on-site. In terms of commuting or getting around, you are a short walk away from the Angel tube station, so you'll easily be able to go and explore the city. By booking 4 nights and traveling before March 31
st, you can pay for only 2 nights. Take advantage now of this spectacular offer and get to know London like never before.
In London, you can of course visit the most famous attractions like the House of Parliament and the Big Ben, or the Tower of London, or the London Eye. Buckingham Palace is sure to be a cherished memory, specially if you can witness the changing guards ceremony. For this you will need to be there at least one hour before since many people come out to see as the officers and men exchange their posts with the New Guard as they take over for the responsibility of protecting Buckingham Palace. If the Queen is in the residence there will be 40 men and 3 officers, otherwise 31 men and 3 officers will be on guard. Be sure not to miss it, along with everything else London has to offer.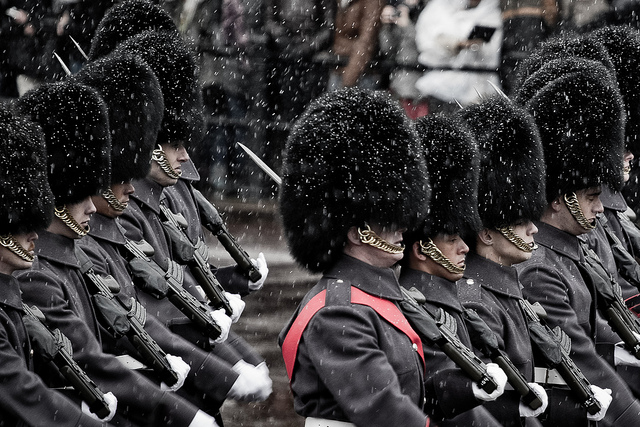 More Deals in Royal Holiday official page: https://royal-holiday.com/en/xw/