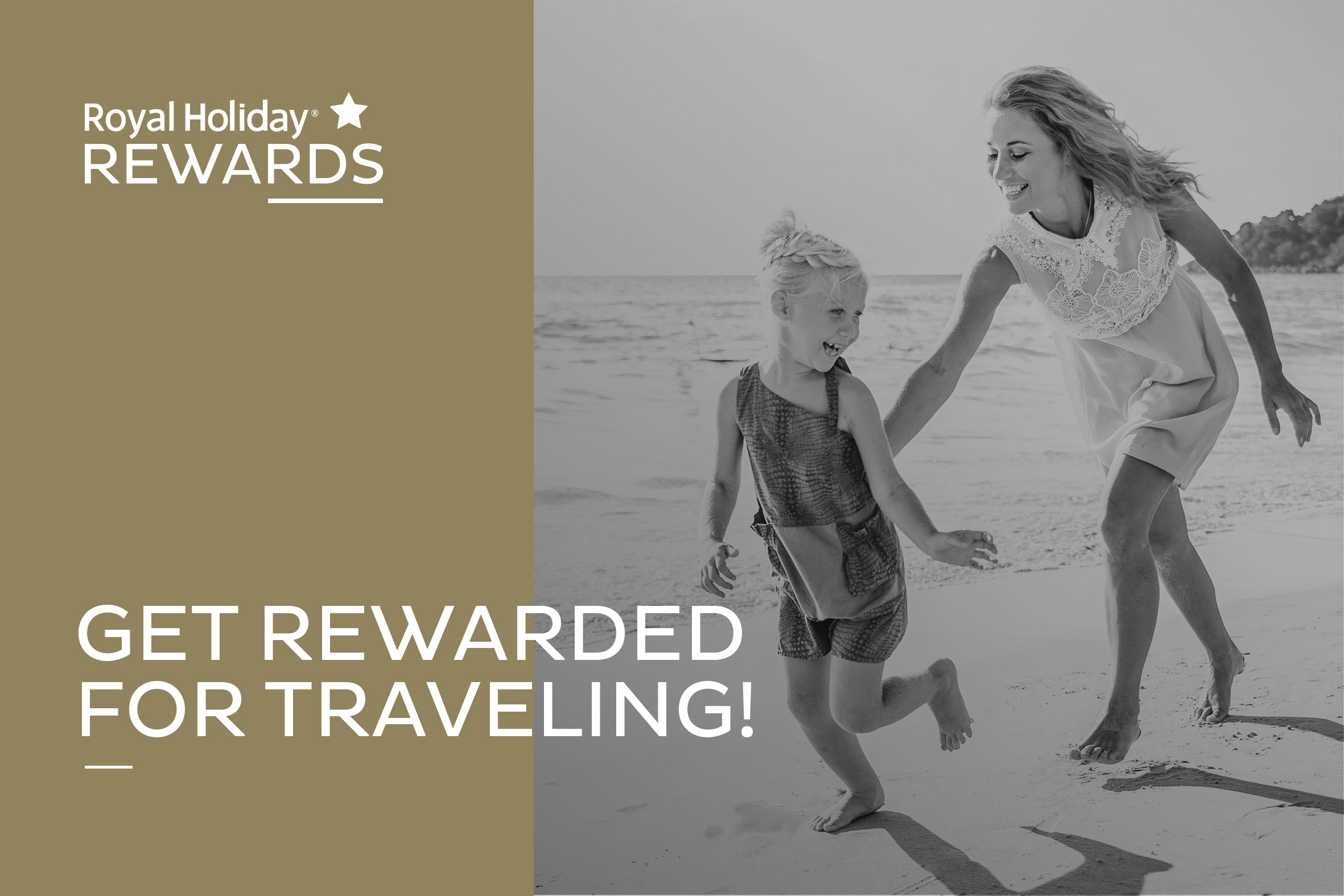 Get to know the reward program we've created to pamper you: Royal Holiday Rewards. WHAT IS IT? It is the program we will use to reward our members who better use their membership and pay in a timely manner. The rewards you will get you will get will be Reward Credits (Free Holiday Credits) that will be deposited in your account along with your annual Credits These Reward Credits will allow you to: stay over more nights, invite more people to go with you, travel during busier seasons and to better destinations. This way you can truly enjoy your passion for traveling! Earning Reward Credits is very easy. What do you have to do?
USE

your membership and book a vacation to a Reward destination. Look for current Reward Credits* promotions every month.

PAY

 in time your monthly fees and you will get Reward Credits* for every trimester and for every year of consecutive timely payments. You can also earn rewards by paying your annual fee on time.

RESERVE

or pay online, the more you reserve the more Reward Credits* you can earn.
HOW CAN YOU PARTICIPATE IN THIS PROGRAM?
Just by being a Royal Holiday Club Member you are part of the program and can start earning your rewards and enjoying its benefits! To learn more, just call your Vacation Consultant, or visit royal-holiday.com/rewards Welcome to our Special way of pampering: Royal Holiday Rewards.