Welcome to New York! This iconic city is much more than tall buildings, the World Trade Center, Broadway, Times Square, and Central Park. Come with us to this edition which will show you the best places to shop around the "Big Apple".
5TH AVENUE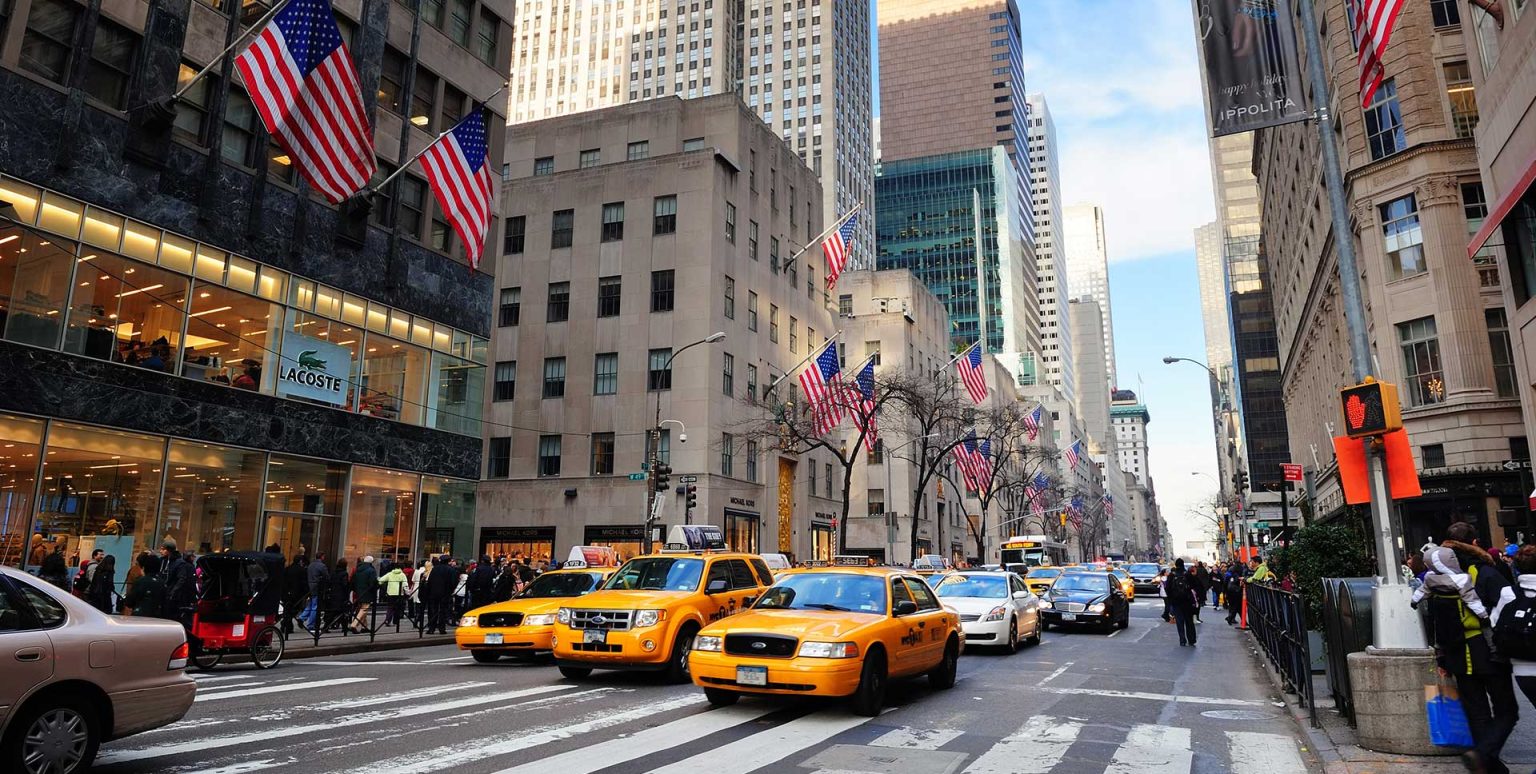 Located in the heart of Manhattan, 5th Ave is home to different well-known brands and boutique stores.
Louis Vuitton, Gucci, Dolce & Gabbana, Cartier, Armani, Bulgari, Valentino, Salvatore Ferragamo, Versace, and Saks Fifth Avenue are only a few of the luxurious branches that you'll be able to find here.
The "commercial section" of 5th Ave expands for more than a mile. This is why we would recommend you take comfortable shoes and enjoy the walk between 49 and 60.
ROCKEFELLER CENTER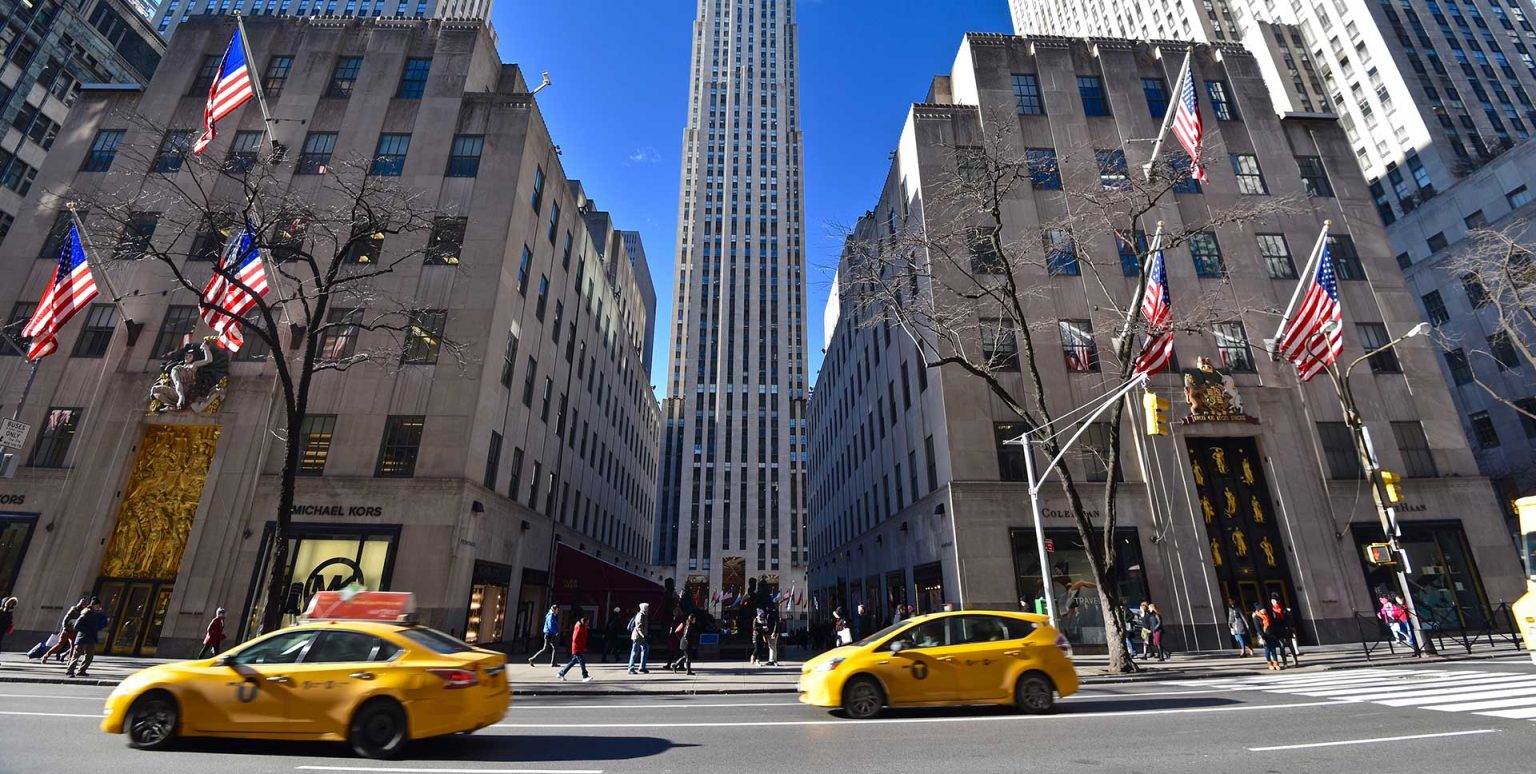 Between 49 and 50, you'll find the ice rink and the iconic enormous Christmas tree from the movies during the winter months.
Going back to the stores, your options here are still incredible! Nintendo NY, Tous, Lego, Kate Spade, Victorinox, Tiffany & Co., and Michael Kors Are waiting for you. If you want to go shopping and still get to know the culture and history of New York visit the Top of the Rock and the Saint Patrick cathedral. Your visit to New York won't be complete if you don't visit these places!
HUDSON YARDS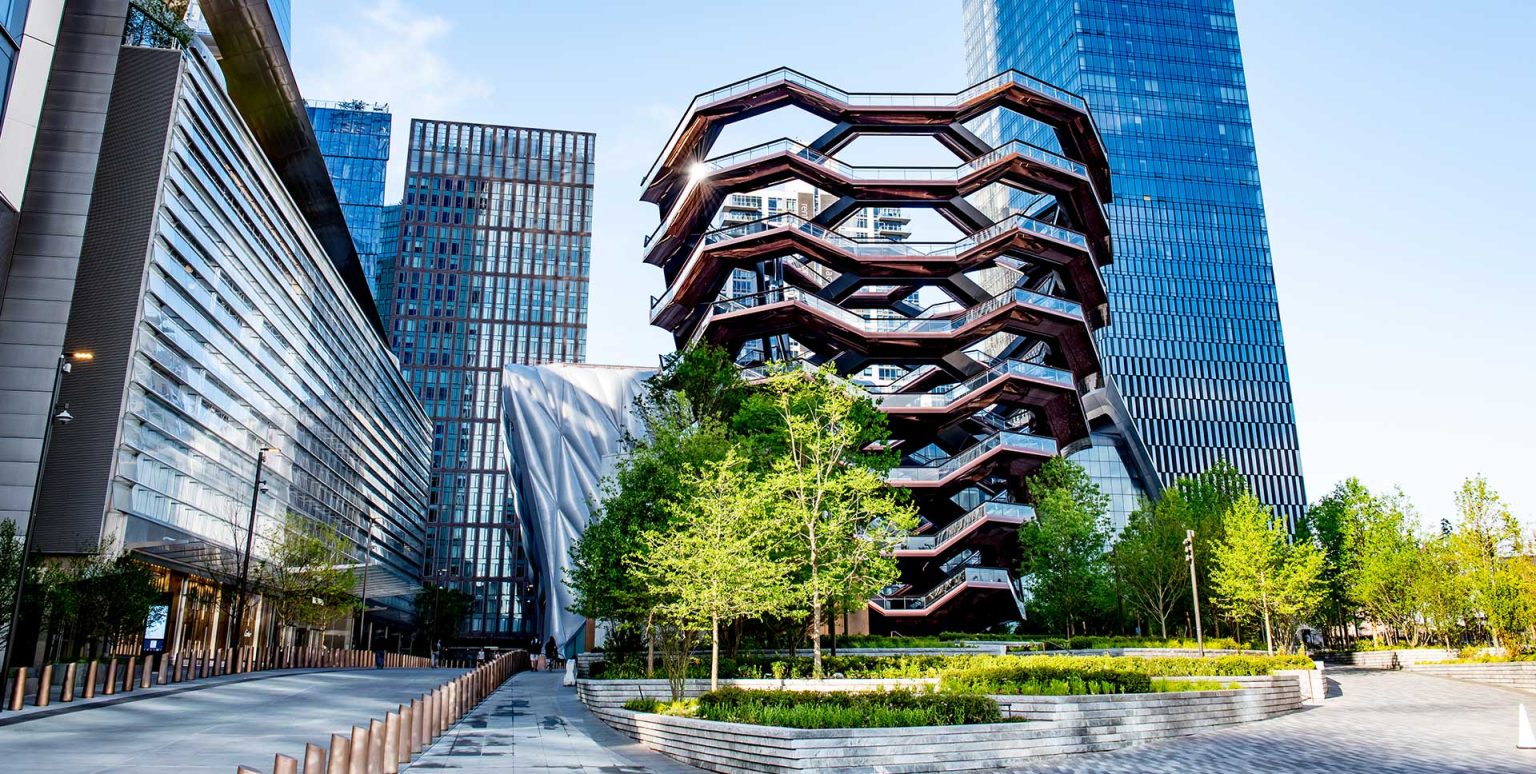 Located in the West of Lower Manhattan, between 31 and 34, Hudson yards will amaze you.
In this modern mall, you'll be able to find Banana Republic, Calzedonia, Coach, Dior, Fendi, H7M, Kiehl's, Levi's, Lululemon, Pandora, Ray-Ban, Sephora, Uniqlo, Zara, etc…
You can also visit The Vessel, the milestone that decorates the gardens and plaza of this place. It is the perfect place for pictures!
FULTON CENTER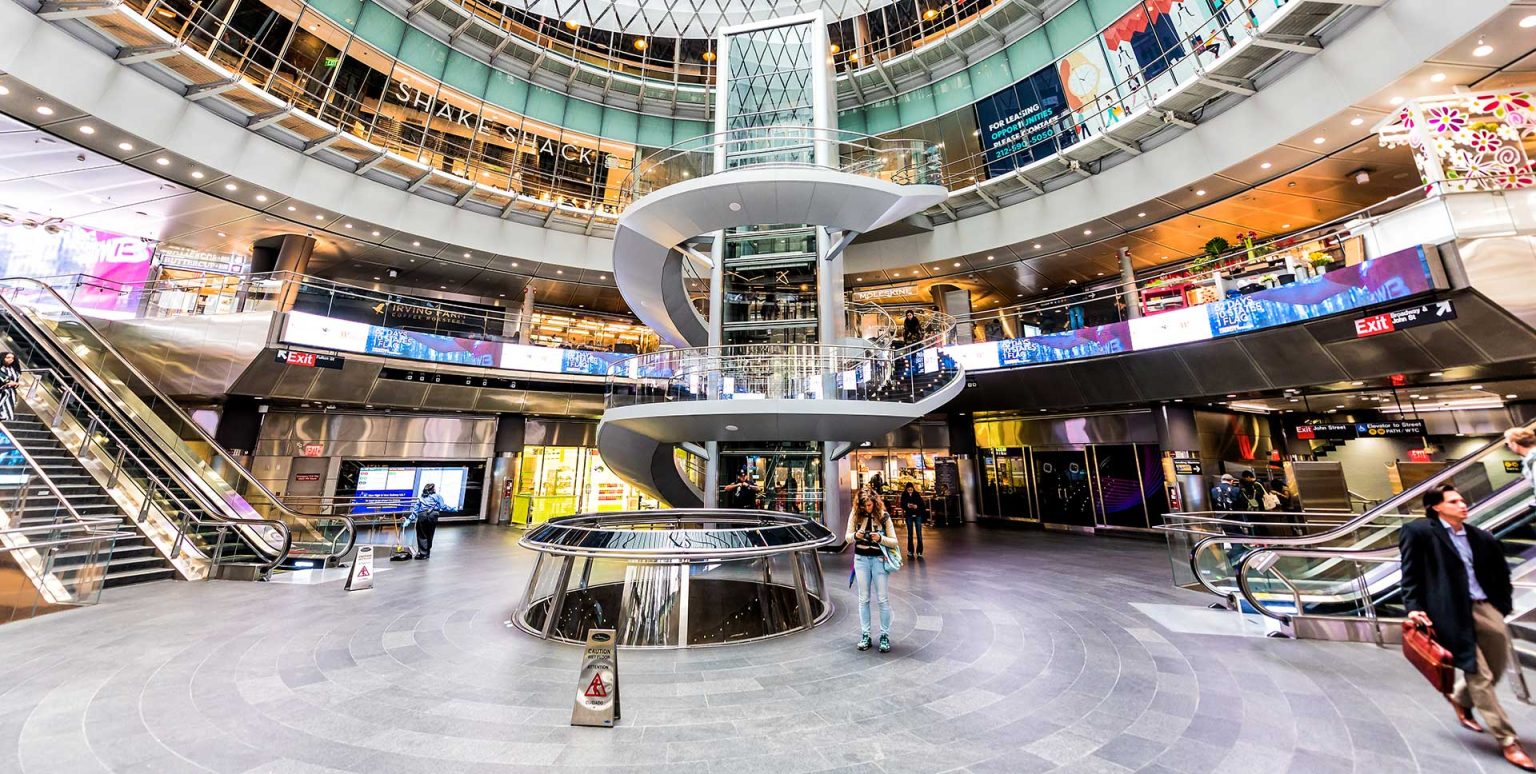 Also known as Westfield, and characterized by its location by the World Trade Center and the 9/11 museum.
Fill your bags with new stuff from Apple, Boss, H&M, L'Occitans, Longines, Mont Blanc, Swarovski, Swatch, Tumi, Under Armour, and more.
Take a shopping break and admire the beautiful modern architecture of the Oculus. A social media favorite!
EMPIRE OUTLETS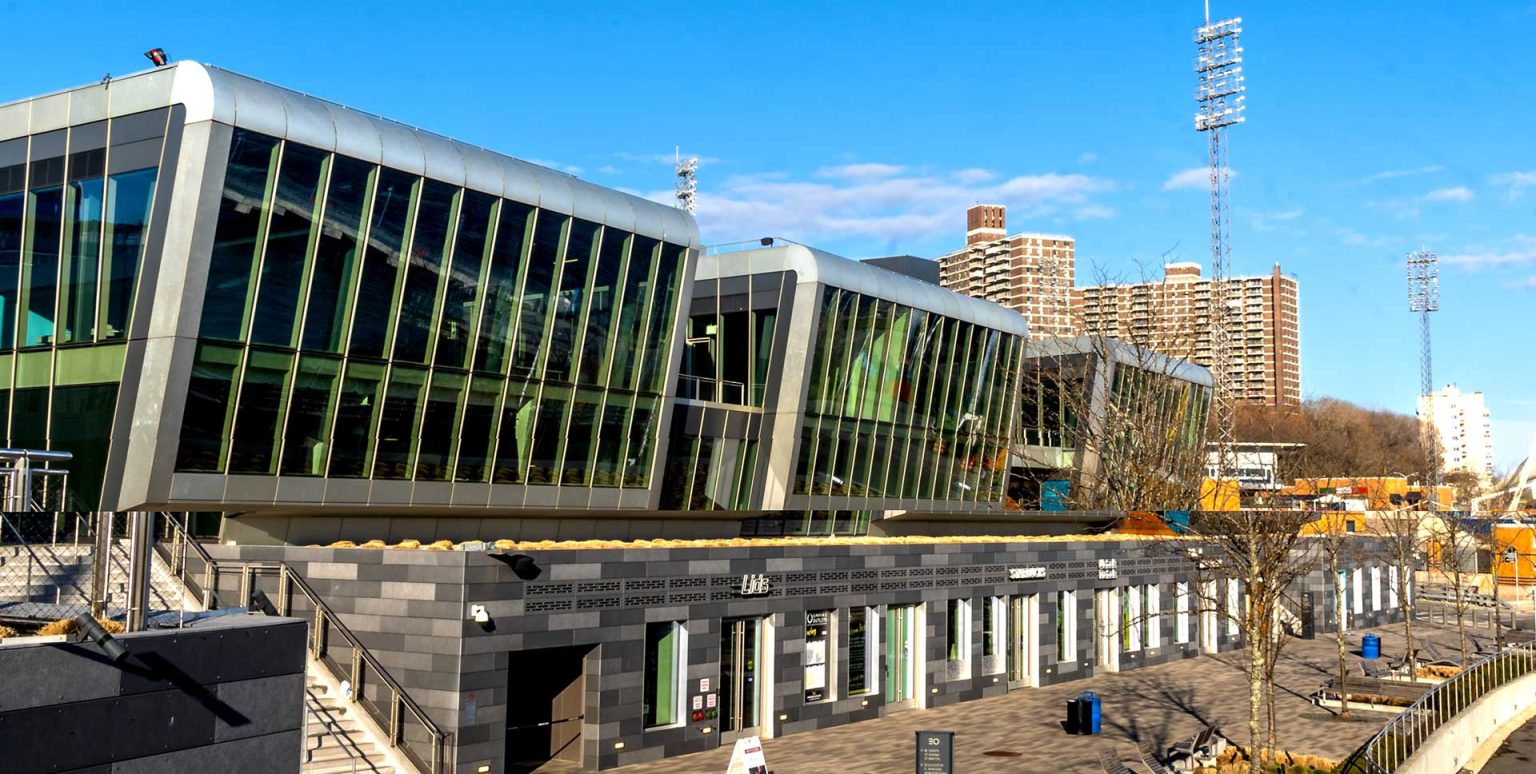 Last but not least, let's talk about a place that brings quality to the table with incredible prices.
The Empire Outlets are a must for everyone that loves shopping. Shopping here it's definitely an adventure, if you want to get here you must take the Staten Island Ferry.
Once you get here you'll be able to enjoy a beautiful view of the South of Manhattan And the wonderful prices of different stores.
Have all your bags ready for the GAP factory, Guess Factory Store, Levi's Outlet Store, Lids, Nike Factory Store, Nordstrom Rack, And Old Navy outlet, and enjoy all their discounts that will help you have a new closet.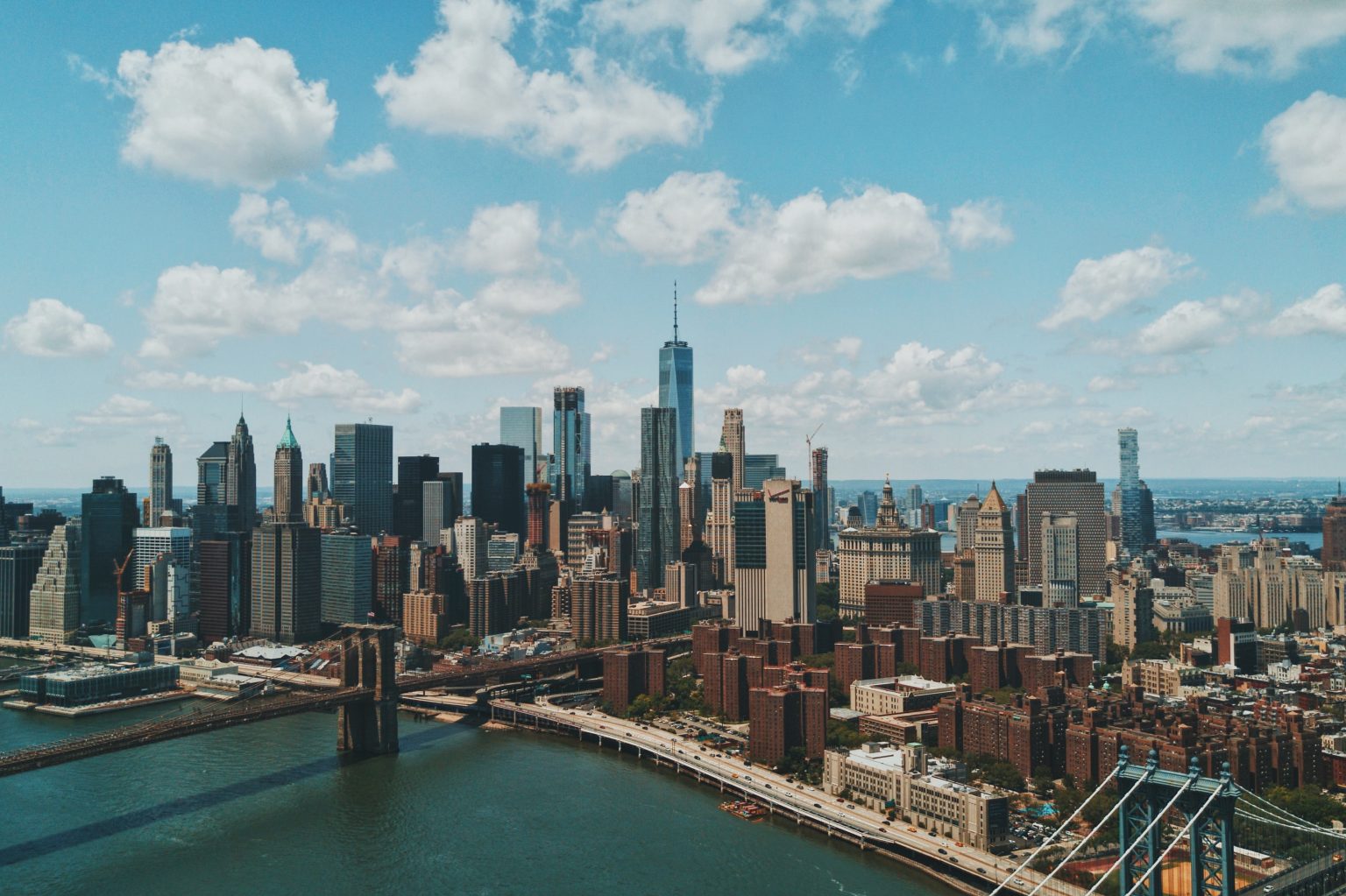 So… Are you ready to go shopping in the Big Apple? Share your vacation experiences with us. And don't forget to follow us on social media! Instagram- Facebook 
Book your state through our website (Www.royal-holiday.com) or our App (Royal Holiday Booking), And keep traveling with your Royal Holiday membership.