You want a vacation package that's complete, fulfilling, and with no big expensive surprises. Carnival Cruise Line offers just that vacation and it's one of the most popular vacation plans in the entire Royal Holiday package. That's right. You can use your Holiday Credits and go every year on the cruise vacation of a lifetime. With 26 ships sailing for cruises between three and a massive 24 days, Carnival is constantly making people smile. Just to give you an idea, Carnival is sailing every week to the Bahamas, the Caribbean, and the Mexico Riviera (i.e.; Mexico's Pacific coast). They also go, again every week to Alaska, Hawaii, Canada, New England, Bermuda, Cuba, all around Europe, Australia, New Zealand, the Pacific Islands and to Southeast Asia. These are just the five new ships for the next months. Their fleet is enormous, but so is the hope they inspire!
The Carnival Panorama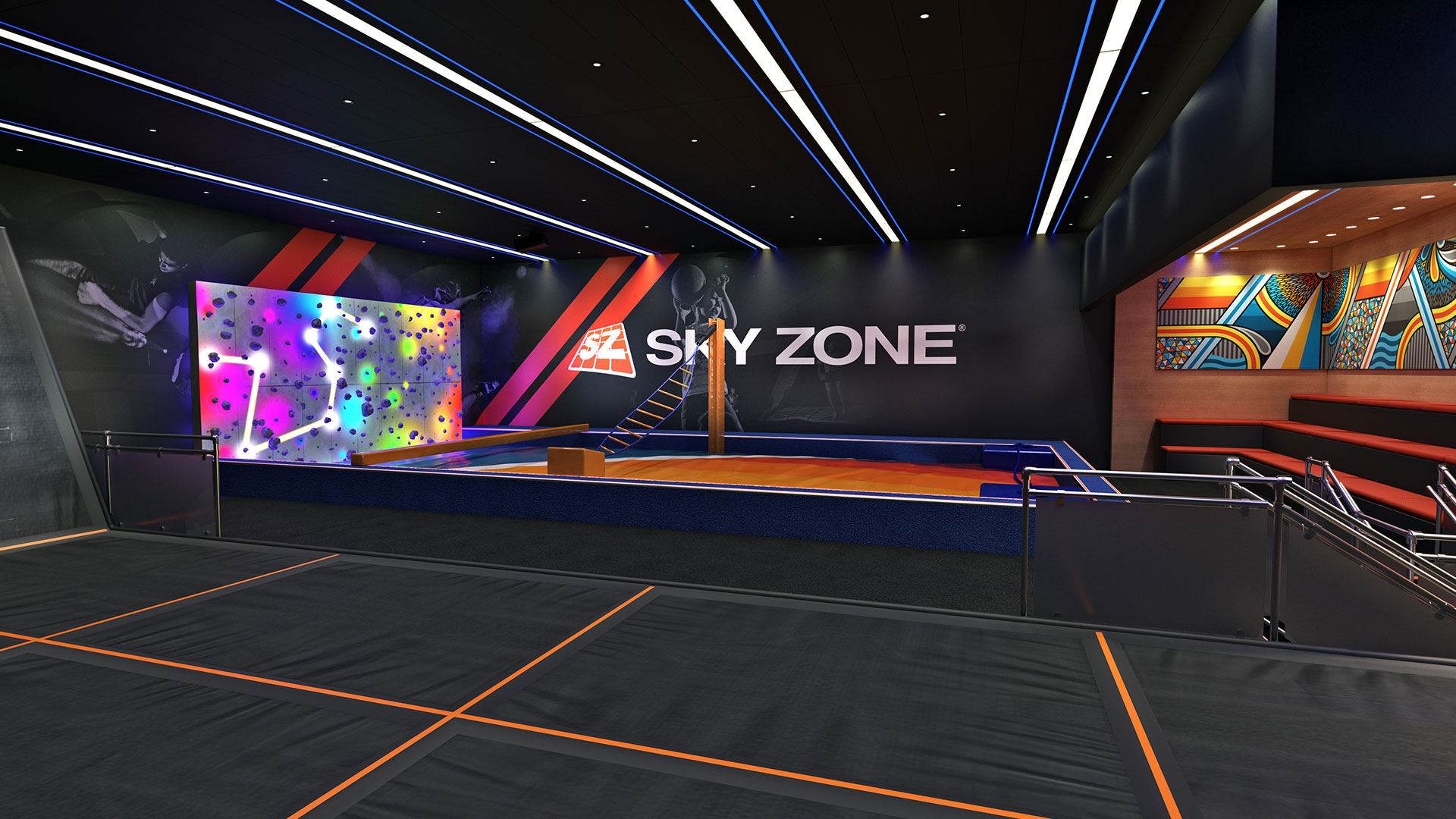 With a maiden voyage setting sail from Long Beach, California in December 2019, the  Carnival Panorama is unlike any other Carnival cruise ship. It's the first new cruise ship to sail from California in some 20 years. The Panorama sets off with the all new Sky Zone Ocean Trampoline Park and a brand new ChooseFun WaterWorks park inspired by NBA Fun Ambassador, Shaquille O'Neal. Perfect for kids and families, there are also a Guy's Pig and Anchor Bar-B-Que, Smokehouse Brewhouse, flavored BBQ created by the Food Network's Guy Fieri and craft beers that are brewed right on board the ship. The Panorama cabin options are just as grand. You can choose from the tropical Havana Harbour area with colorful cabins and your own Cuban-themed swimming pool and bar. There's also Family Harbour with extra-big cabins and a Family Harbor Lounge, or for more in indulgent luxury, pick the staterooms of the Cloud 9 Spa with special amenities and spa privileges With an inaugural three-day cruise to Ensenada, the Panorama will be running seven-day Mexican Riviera cruises for the next year, setting out from Long Beach and heading for Puerto Vallarta, Cabo San Lucas, and Mazatlán.
The Carnival Mardi Gras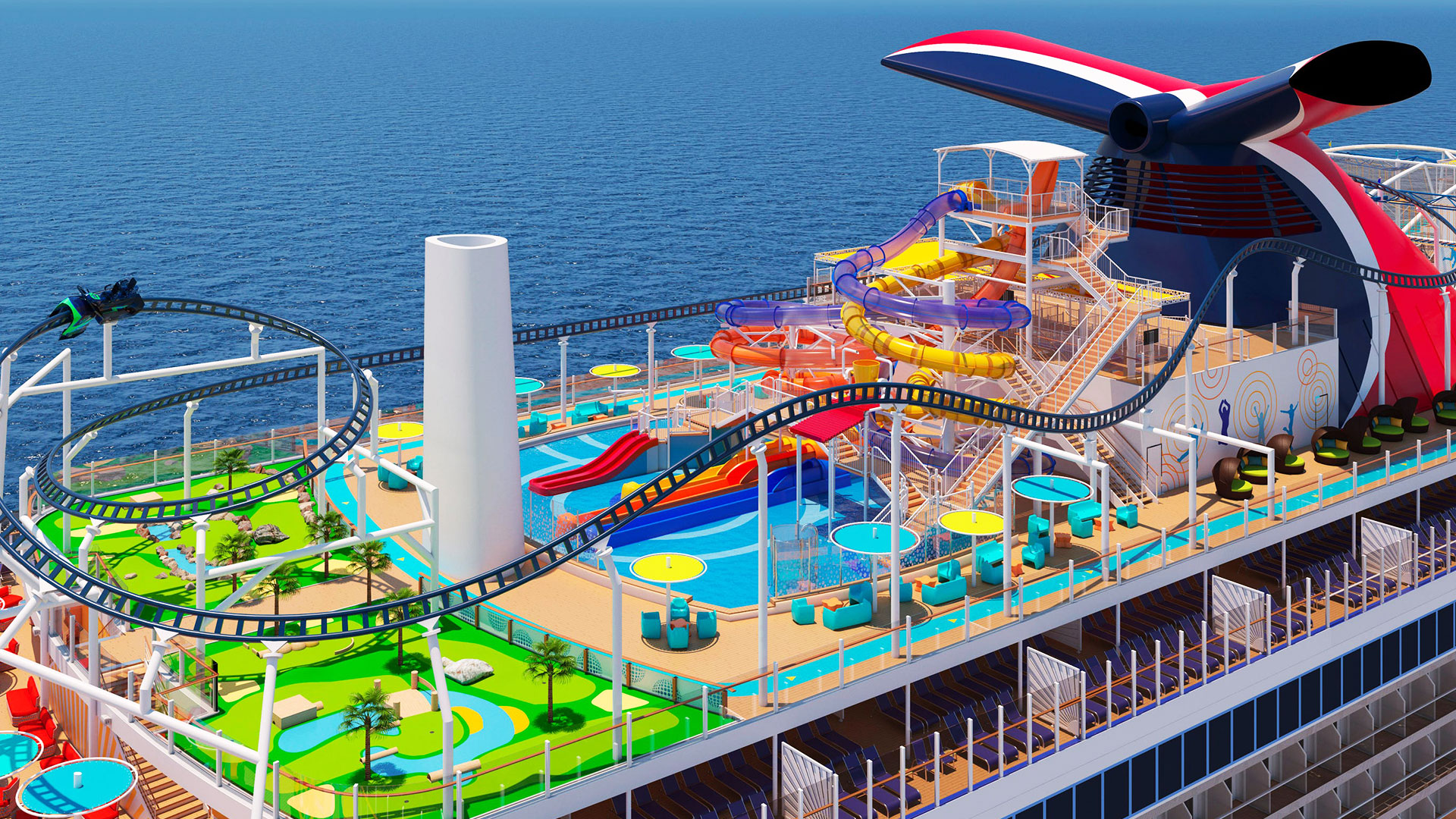 The Mardi Gras, spectacular as it is, is being assembled in Turku, Finland, with plans to enter service in Europe in August of 2020. It will reposition to New York for a series of cruises and then shift to Port Canaveral off the coast near Orlando to begin year-round seven-day Caribbean cruises starting in October of 2020. With more than 180 suites in 11 different styles, including a new premium category Carnival Excel suite, it's expected to be a major advance for Carnival into the luxury cruise market.  32 premium suites include the Carnival Excel Presidential Suite, just two of them on Deck 17. They feature spacious living, dining, and sleeping areas and biggest balconies in the fleet, sunbed and lounge areas, and a private outdoor hot tub and shower. The Carnival Excel Aft Suites are 12 in number, and all overlook the Summer Landing area of the ship. With separate living rooms and bedrooms and oversized wraparound balconies, you get an impressive ocean view, and a private outdoor hot tub. Carnival Excel Corner Suite – Twelve suites on the port and starboard sides of the ship featuring separate sleeping and lounging areas, a wet bar and wraparound balconies with lounging and dining areas. There are too many suite options to list here, but Royal Holiday has experts on staff who can discuss the option best for you and your family. At less than year out, the Carnival Mardi Gras is expected to sell out for the coming seasons.
The Carnival Vista
For six- to nine-day Caribbean cruises departing from Galveston Texas, the Carnival Vista is all new experience at sea. Onboard, you'll find SkyRide at SportSquare a twin-track suspended bicycle course. There's also the Havana Bar & Pool, a classic Cuban-style lounge area with a strong emphasis on style… and of course, views of the sea! Family friendly, the Carnival WaterWorks includes the Kaleid-O-Slide with light and color effects. Guy Fieri's Guy's Burger Joint and Guy's Pig & Anchor Smokehouse round out just some of the ship's dining options. To escape the kids, there's the Serenity grown-ups only retreat, a low-key lounge and hot tub area much more focused on relaxation. Carnival Vista boasts more onboard places than ever before, and many of them span both indoors and outdoors. This extends to your choice of cabins and staterooms. With the full range of Cloud 9 Spa suites and the Havana Cabin Area, you get your full range of balcony and affordable interior cabins, at a whole range of prices, and amenities included with each.
The Carnival Horizon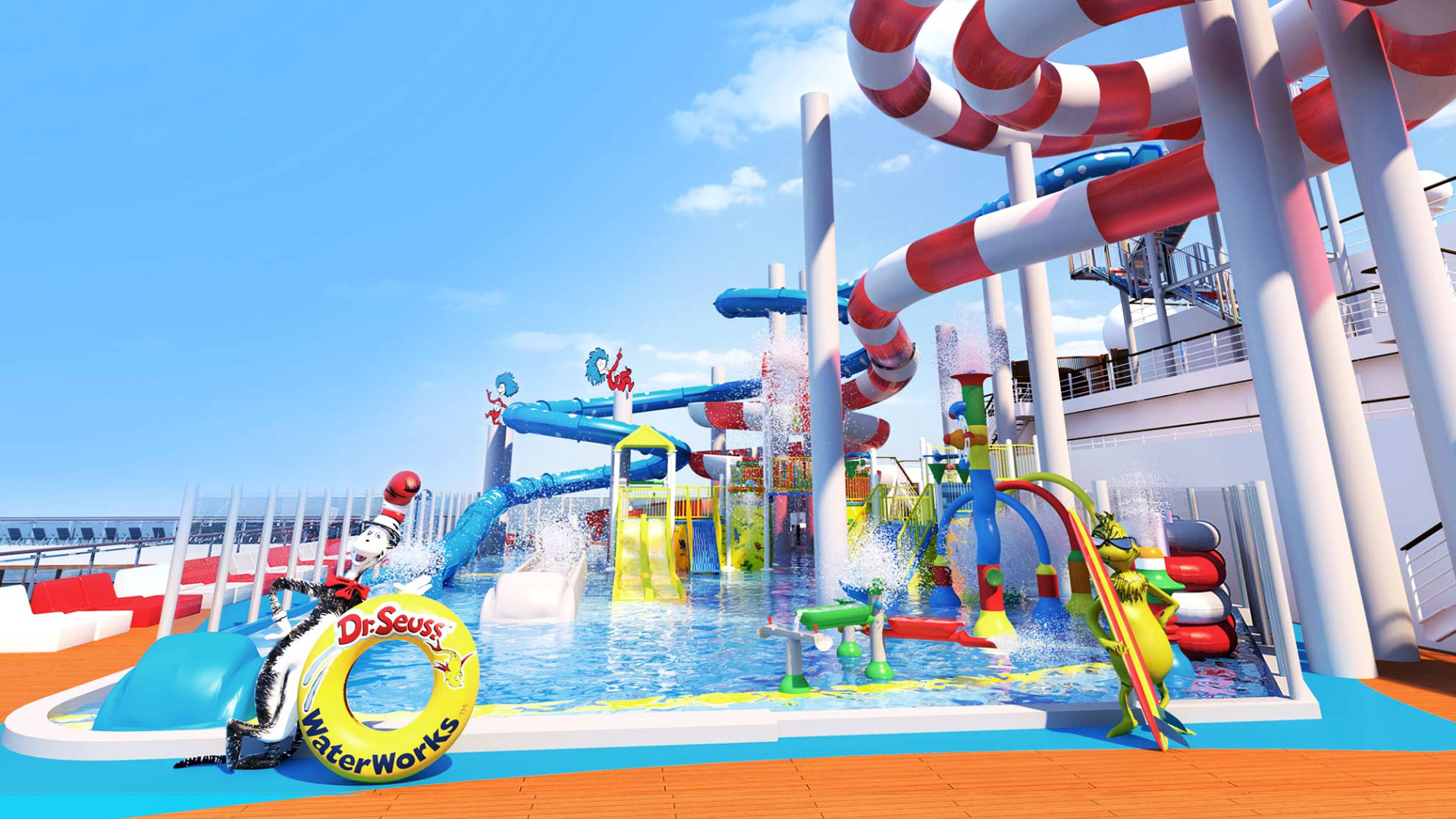 Last, but not least, the 26th ship in Carnival stellar fleet arrived in New York on May 23, 2018, for a pier side overnight gala and naming ceremony featuring the ship's godmother, Grammy award-winning musical artist and acclaimed actress, Queen Latifah. The Carnival Horizon now sails regularly from New York for six- and eight-day Caribbean cruises and offers several unique and exciting features, including a new Dr. Seuss-themed WaterWorks aqua park, and Bonsai Teppanyaki, the line's first teppanyaki venue. It's also carrying the now-famous Guy's Pig & Anchor Smokehouse & Brewhouse serving "real deal" barbecue favorites. SkyRide, an IMAX Theatre, a Havana section of staterooms with their own pool, and Family Harbor with extra-roomy accommodations and the Family Harbor Lounge; they're all on board too. The Carnival Horizon is a regular favorite with east coast Royal Holiday vacationers in part because it sails so often into water ever so friendly waters. Cabins and Staterooms include big oversized suites for families with kids, but they can also include luxury staterooms for couples who just want time to be alone and enjoy the weather. There's never been a bad time to take a cruise vacation, and with your Royal Holiday credits, you can afford to go this year, and next year. But call your Holiday Advisor for details and you'll see, the options are many, but the choice to go is always a sound one.