There isn't a better way to show your affection than making unforgettable memories on a romantic getaway with your special someone. What would be better than a vacation on the beach? In Puerto Vallarta you'll find romance, culture and adventure that will make this the perfect romantic destination. Say goodbye to the city stress and hi to the golden beaches, the jungle and love. Here we'll leave you a few beaches and places that you'll be able to enjoy in your vacation. 
NATIONAL PARK "LOS ARCOS"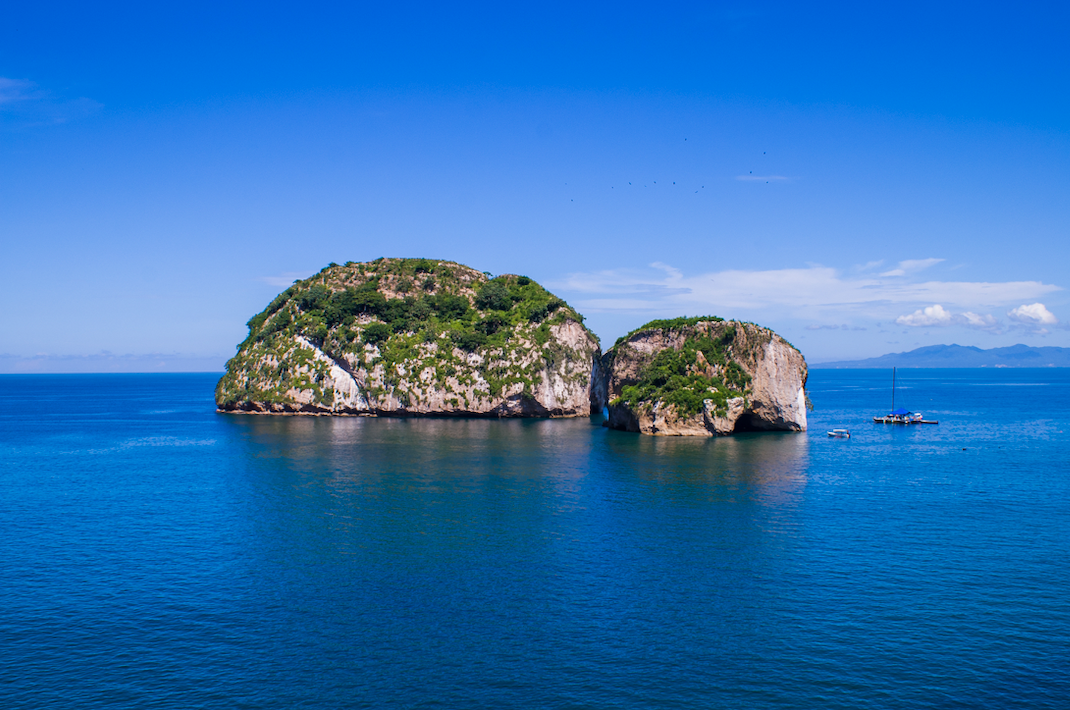 A truly natural paradise, where you'll be able to Scooba dive and snorkel while you discover the amazing marine life that's found in its depths.  You can also take a kayak and discover the caves that are formed between the gigantic rocks in the middle of the ocean. 
PARK "CONCHAS CHINAS"  
Only 10 minutes away from the city, this promised land will leave you fascinated with its turquoise waters and soft sand. Surprise your partner with a picnic in front of the sea. We promise you it'll be memorable. 
VISIT SIERRA MADRE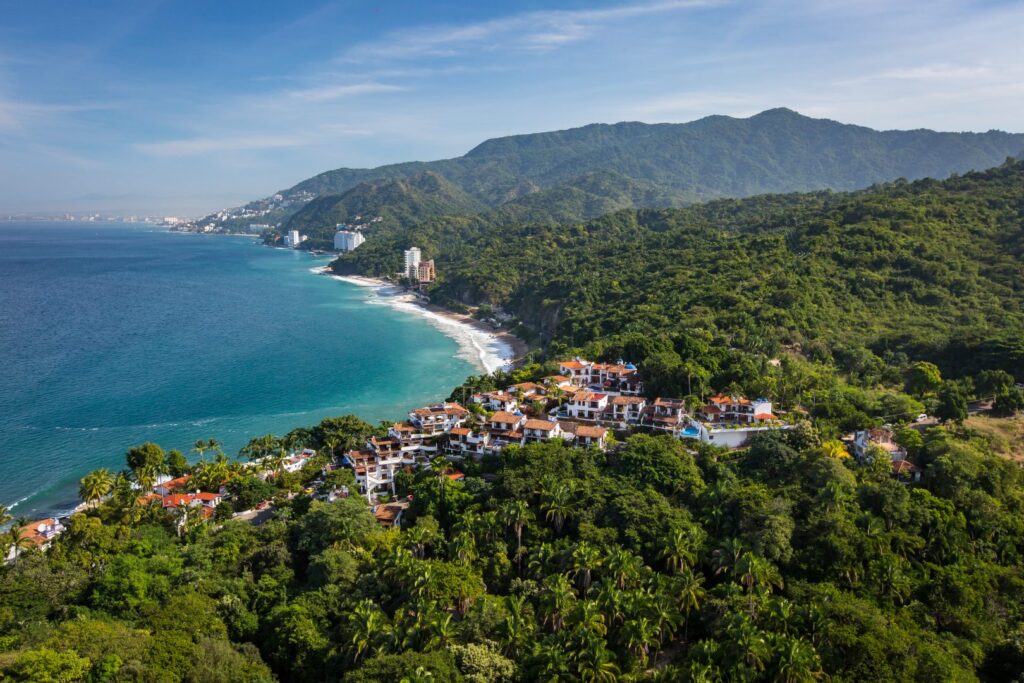 This trip is extremely romantic if you are doing horseback riding. This is an experience that should definitely be on your bucket list. Keep a day in your schedule to visit the mountains, rivers, waterfalls, and beautiful views that are found in this paradise. 
SHRIMP BEACH 
Located in the center of the city, this beach keeps a very peaceful environment. You can rent chairs and umbrellas and enjoy the sound of the ocean and the delicious local food. You can also make reservations for the local restaurants and famous bars found next to the beach. If we haven't fully convinced you, if you stay in Grand Park Royal Puerto Vallarta, we'll be able to give you a little extra plus for your couple's trip: a romantic dinner at the beach that includes a gourmet menu of 4 meals.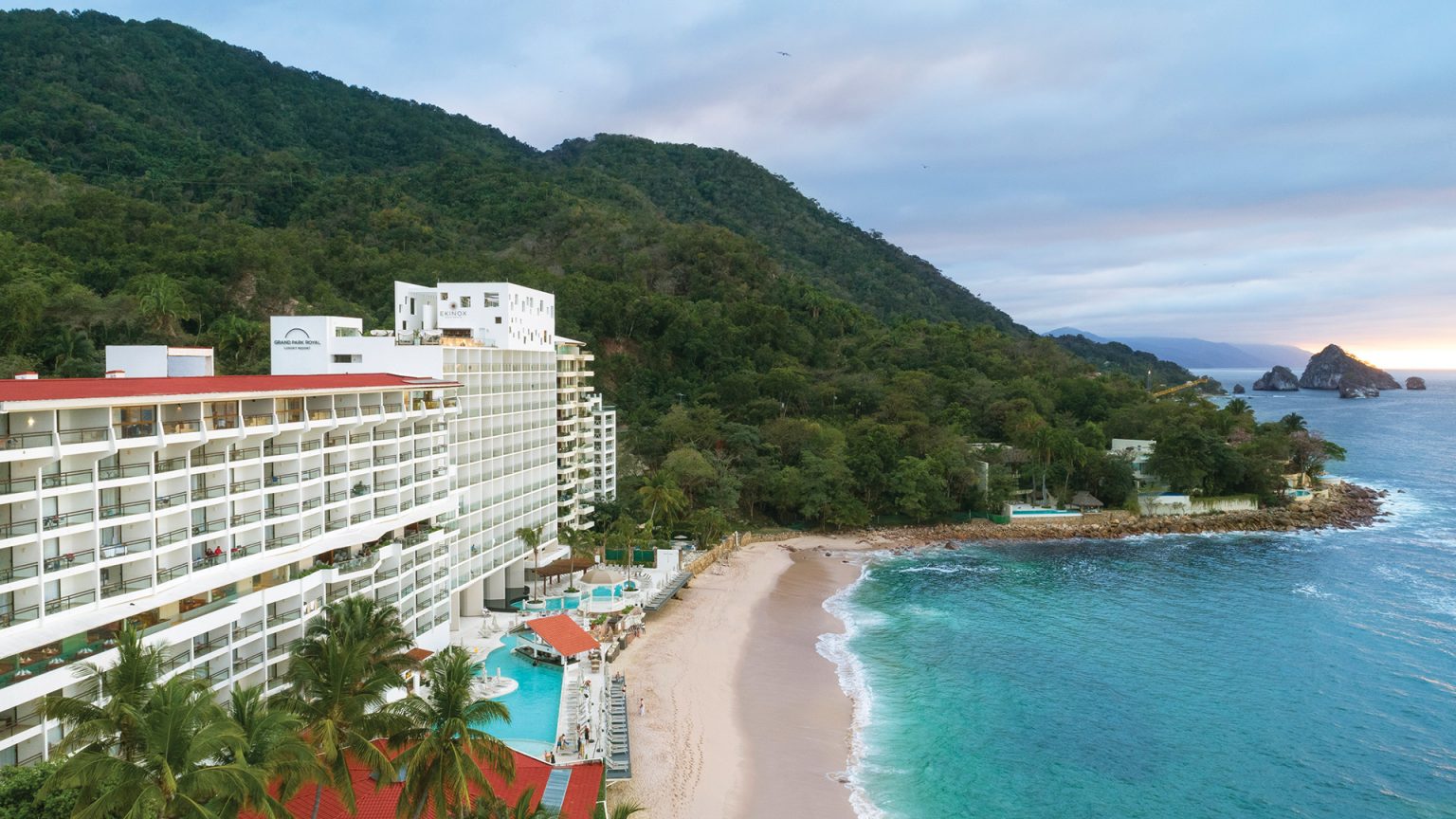 This is only an instance of what our staff can do for you to make sure you are relaxing and enjoying your romantic vacation. Our offer also includes day and night entertainment, a pool and bar only for adults, exclusive beach and a wide variety of food offerings.  What else could you ask for in Puerto Vallarta?