Stop right there! If you are thinking of going on an amazing trip, this blog is for you. Today, we've brought you the five beaches that you can't miss in Los Cabos and how to get there from Park Royal Homestay Los Cabos. Are you ready? Make sure you grab a pen and paper.
SANTA MARÍA BEACH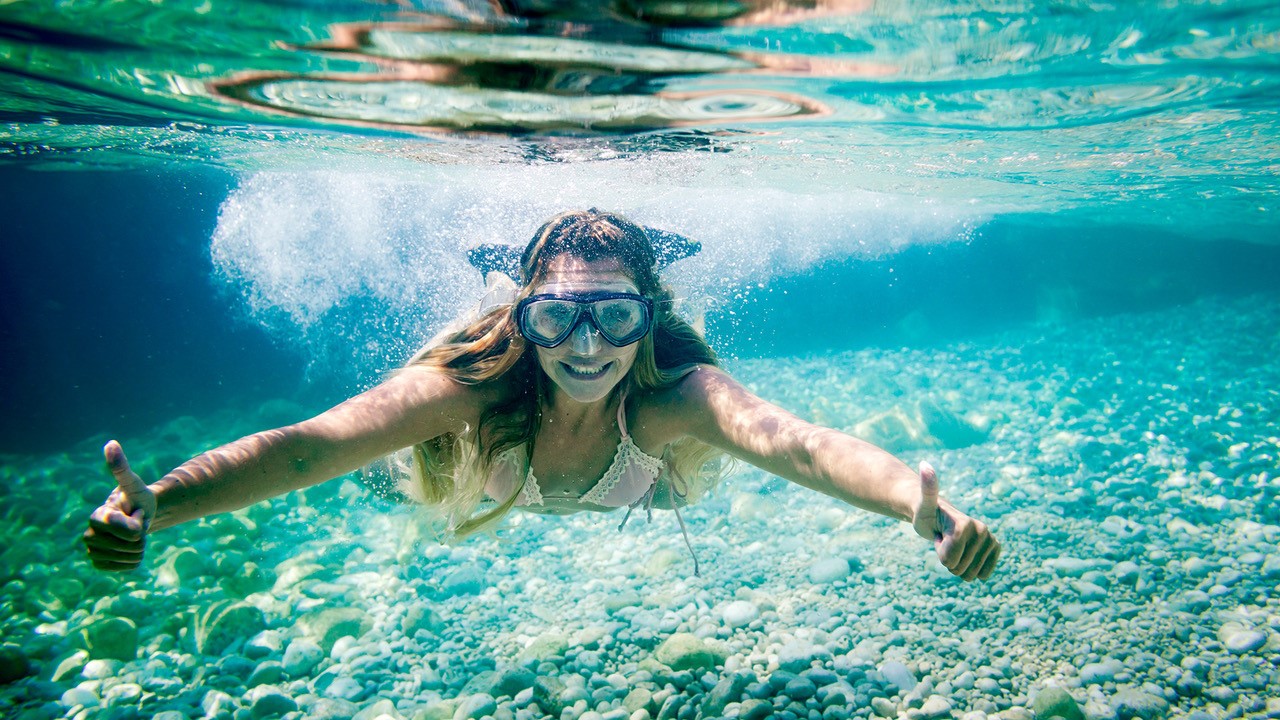 Driving directions: See route
Let's start this top five article with the best beach to practice snorkeling and scuba diving in Los Cabos. Apart from this, this beach is also a protected marine area, and it has an international certification of Blue Flag! 
Thanks to the great number of coral reefs in this bay, this place is extremely famous and it's ideal for all the tourists who want to swim and dive among colorful fishes and other sea creatures.
#RoyalTip During the whale watching season (especially between January and February), keep an eye on the horizon since you might see these great mammals splashing water!
BLEDITO BEACH
Driving directions: See route
Also known as "Tequila Cove", this is one of the best beaches to swim, relax and enjoy the sun in Los Cabos. 
Bledito beach has a man-made breakwater, that allows all visitors to be in a space with calm waters and swell. Apart from being able to enjoy a refreshing dive in the water, here, you'll be able to rent a Jet Ski or a Wave Runner to live an experience full of adrenaline. 
#Noted, although this beach is located right in front of the Hilton Hotel, it isn't private! On the side you'll be able to find an access road to enjoy this beautiful beach.
COSTA AZUL BEACH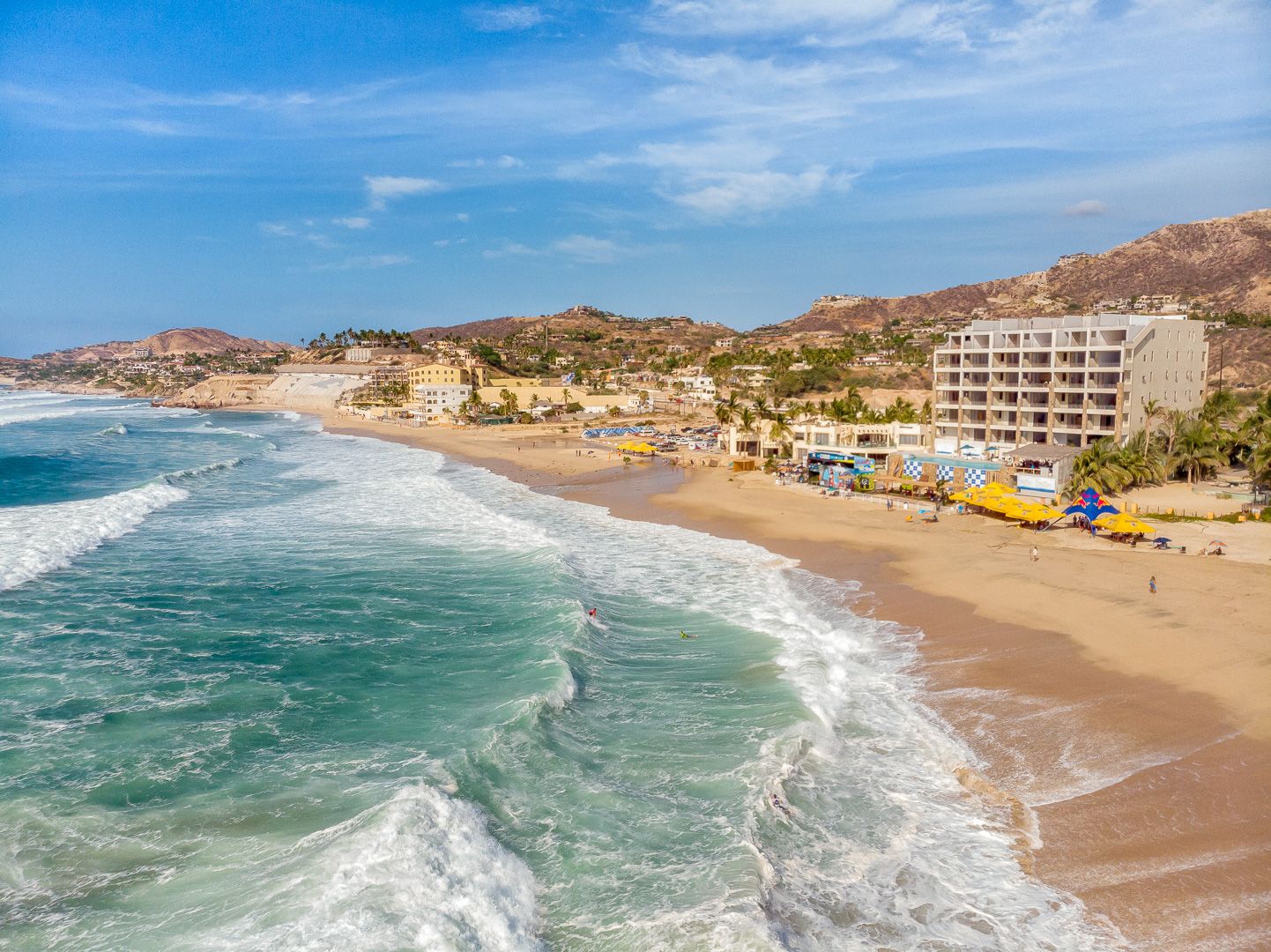 Driving directions: See route
Did you know that Los Cabos is one of the most requested destinations for surfers! Each year, during the month of June, the Zippers reef celebrates and welcomes hundreds of surfers that compete or wish to be part of the Open Surf in Los Cabos.
Even though the most common activity on this beach is Surf, in this beach you'll also be able to practice other water sports like windsurf, jet ski, water skiing and paragliding; all of it while you enjoy a refreshing marine breeze, the warm sunrays and an astounding view of the Sea of Cortez.
EL CHILENO BEACH
Driving directions: See route
Located along the Corredor Dorado, just between Cabo San Lucas and San José del Cabo, the beach El Chileno is the perfect place to spend an entire day admiring the ocean.
Among the most common activities you'll be able to find swimming and snorkeling; so, get ready to dive in and swim between lobsters, sea urchins, and rays.
PALMILLA BEACH

Driving directions: See route
This Paradise of crystalline waters has a calm swell, ideal for a family trip with kids or elderly people. Apart from that, it's known for its lack of vendors, making this beach one of the most relaxing beaches in Los Cabos.
As soon as you arrive, you'll surely notice the curious shape of a half-moon on this beach that goes through approximately a mile.
On the other hand, here you'll find palapas and umbrellas for rent. Our best recommendation: make sure you have all you might need before you leave the hotel and enjoy a nice picnic on the beach. Don't forget to bring towels and sunscreen!
Did you know about these amazing beaches?  Which one are you visiting first? Share your vacation experiences with us, and don't forget to follow us on social media.  Facebook – Instagram
Reserva a través de nuestro sitio web: www.royal-holiday.com y continúa viajan