There is no doubt that one of the favorite states for a national and international tourist is Guerrero. Apart from being and excellent tourist destination it is also perfect to discover beautiful places like Ixtapa Zihuatanejo, a paradise with unique beaches. If you were wondering where you should stay, here we have for you the best hotel options with and All Inclusive plan that will be your vacation sanctuary.
STAY IN AN ALL INCLUSIVE HOTEL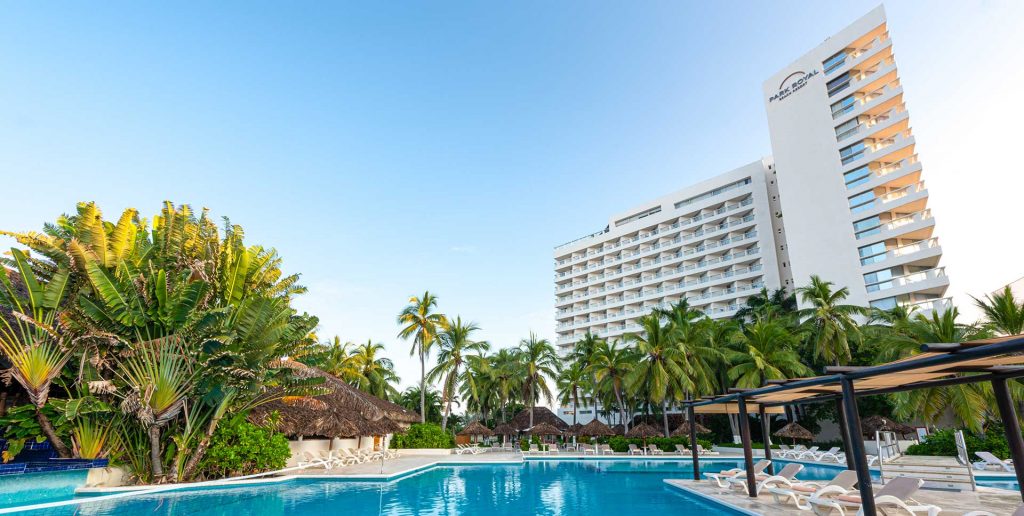 First of all before visiting all the wonders of this destination, it is important for you to have a place where you can stay. Without a doubt the perfect hotel for you is Park Royal Beach Ixtapa.
The rooms in this hotel promote brass in relaxation for all the night. The rooms are big and they all have amenities that are meant to complete your stay, such as, free Wi-Fi, a balcony, TV's with different satellite channels, showers, hair dryers, and sound them even half a breathtaking view looking towards the Mexican Pacific or the main pool.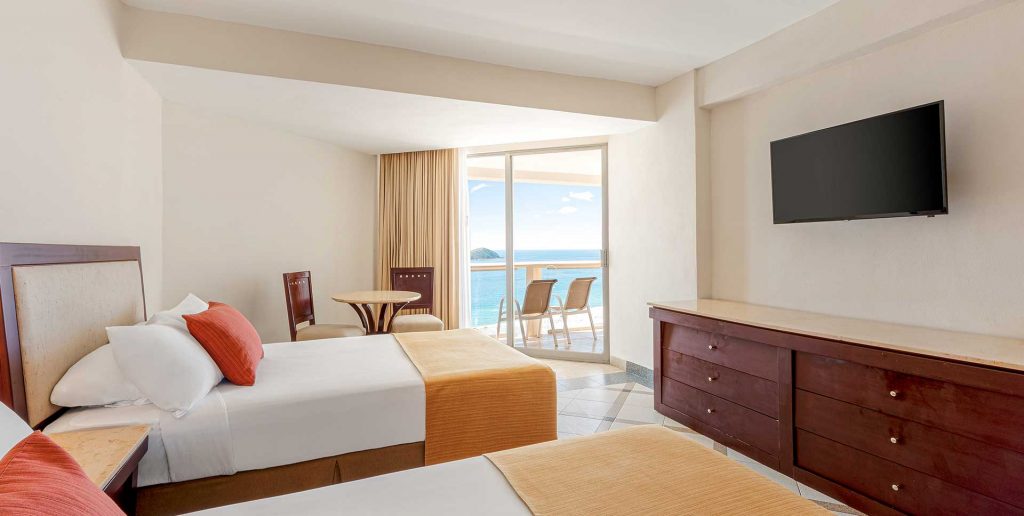 Taste the delicious food on any of its three restaurants, Veranda with an international buffet; El Pescador, with the best seafood; and last but not least, Andiamo, with Mediterranean food. Midday cravings there is nothing like the Munchies, that will calm your appetite with hot dogs, burgers, nachos, pizza etc… you'll also be able define your favorite drinks in any of its four bars: Lobby Bar, Barracuda (At the beach club), Coco Bar, by the pool and el Chili which includes a nightclub.
The fun at Park Royal Beach Ixtapa we'll never end by the main pool, kids water park, kids club, teens club, recreational activities like beached volleyball, gym, spa (with an extra cost), and access to the beach.
Park Royal Beach Ixtapa is a hotel with a lot of advantages like having a stay that includes meals and drinks as well as endless fun with itsAll Inclusive plan. You won't have to pay any extra fees.
WHAT CAN I DO IN IXTAPA?
If you're looking for a relaxing activity and you would want to perfect your golf technique, this place is perfect for you. Ixtapa Palma Real and Marina Ixtapa Are two golf courses of 18 holes each we're in nature most likely play a very important role.
El Palmar beach is ideal for the liberation of turtles during October and March. Underwater you'll be able to scuba dive and snorkel, ride a jet ski, fly on a beach parachute, or enjoy a nice boat ride.
Take a bike ride on the bike path starting on the Ixtapa marine And enjoy the 2.3 miles or visit the crocodiles reserve and finish the ride in Playa Linda. The second section is independent and it leads to natural routes of Ixtapa and Zihuatanejo.
Get to know the local culture by traveling then exploring the streets of Ixtapa Zihuatanejo and try the wide variety of restaurants, coffee shops, and craft shops.
You already know it, plan your next vacation in Park Royal Beach Ixtapa with your Royal Holiday Membership and enjoy this exotic destination in the Mexican Pacific.