Paris, Madrid, Riviera Maya
and
Punta Cana
– just to name a  few. And those are just the big promotions. There's always something secret, smaller and more discreet in the breakaway you're looking for. Royal Holiday travelers are also pulling anchor in Miami aboard the magnificent
Carnival Splendor
. It's seven dream-filled Caribbean nights and a cruise guaranteed to make you wonder why you haven't cruised – every year.
Don't forget!
In the closing months of the year, the club is also working to see that every member gets a head start on planning the coming next year's holiday. That can mean extra incentives for pre-paying your 2015 Annual Fee, and it can mean getting a better reservation simply because you're planning ahead. Either way, Royal Holiday wants to see you in the best position possible to enjoy what the New Year brings! Members who still haven't activated their online accounts are reminded that you can still get a whopping
200 FREE HOLIDAY CREDITS
– just for signing up now. That's in addition to the
500 FREE HOLIDAY CREDITS
you'll receive whenever you book a holiday for 5000 HC or more. Any holiday! Of course, you can also manage your account, see online-only specials (lots of them) and learn more about all the places that Royal Holiday members are heading off to now. Video! How about beautiful Miami right before that cruise to the Caribbean? Miami is not just the most popular cruise starting point in the world. It's also a magnificent destination in and of itself and the
Doubletree Grand Hotel Biscayne Bay
is where Royal Holiday travelers are living it up. This video will show you why. If you've ever headed out and then – wham – started wondering about something you forgot, or left behind, or didn't cover, here's the complete crash course in
getting ready to go
. Go safer and go more often with the checklist to beat all checklists and how to organize the homeside for when you're taking off. Of course, going, going back again and finally enjoying the time of your life is what it's all about. The time is now to get in good and that's what this issue is all about
Bon Voyage.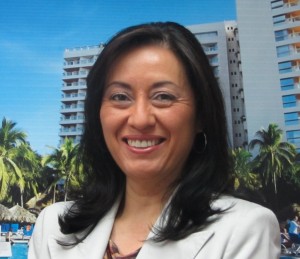 Laura Arango
European Member Services Manager
Royal Holiday
Autumn is upon us. Members are taking off at ultra low rates for