Orlando is the best family destination if you are looking for a vacation filled with adventure and excitement. However, can be very hot sometimes, but don't worry we have the best recommendation for this. What is a better solution than cooling off in the amazing attractions of a water parks? In this edition, we will walk you through the best ones in Orlando, therefore, pack your swimsuit and sunscreen and enjoy these water attractions!
GO TO THE LEGO WATER WORLD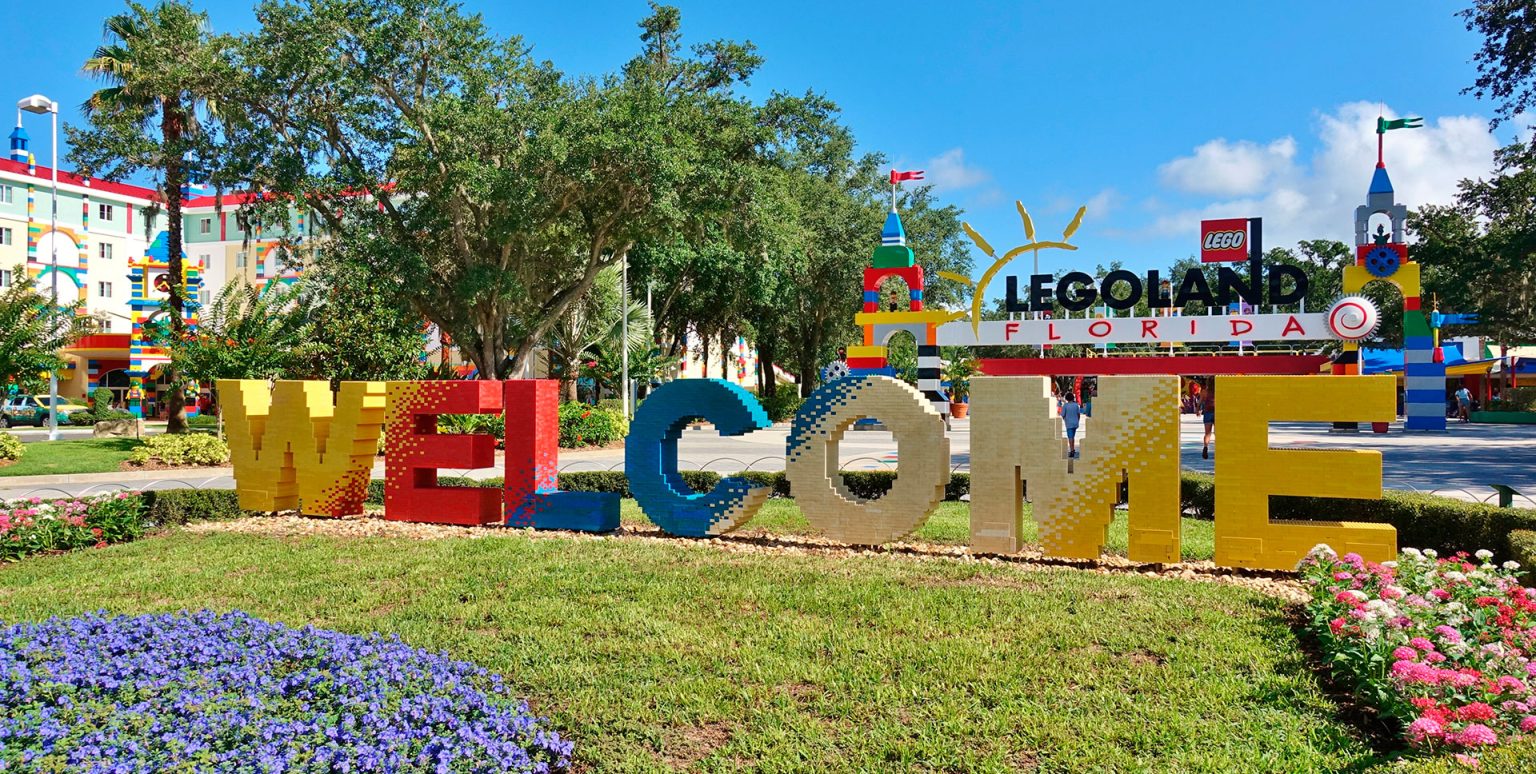 If you are on a family trip with kids, you can't miss this fun option that is part of Legoland Florida Resorts.
This park has multiple water slides including the Joker Soaker, a tower water slide with interactive water effects, and the Build-A-Raft River, where you'll be able to build your boat and float through a river.
Another one of our favorite attractions in this park is the waves pool, Lego Wave Pool, and the Twin Chasers, 2 identical water slides where you'll be able to race someone and see who can get to the bottom first.
DISCOVER THE UNDERWATER LIFE IN AQUATICA
Operated by Sea World, this ocean theme water park offers you an opportunity to interact with marine life.
Some of its most famous attractions are Ihu's Breakaway Falls, Big Surf Shores, and Roa's Rapids, a ride through the fast rivers of the park. However, the Dolphin Plunge takes the podium as the favorite attraction in Aquatica. The transparent water slide goes underwater and reveals dolphins swimming in their pool. 
After recommending this park, we need to make the honorary mention of SeaWorld and Discovery Cove, the 2 parks that go hand in hand with Aquatica. Visit the beautiful coral reefs of these parks as well as their attractions and animals. 
HAVE FUN IN DISNEY'S TYPHOON LAGOON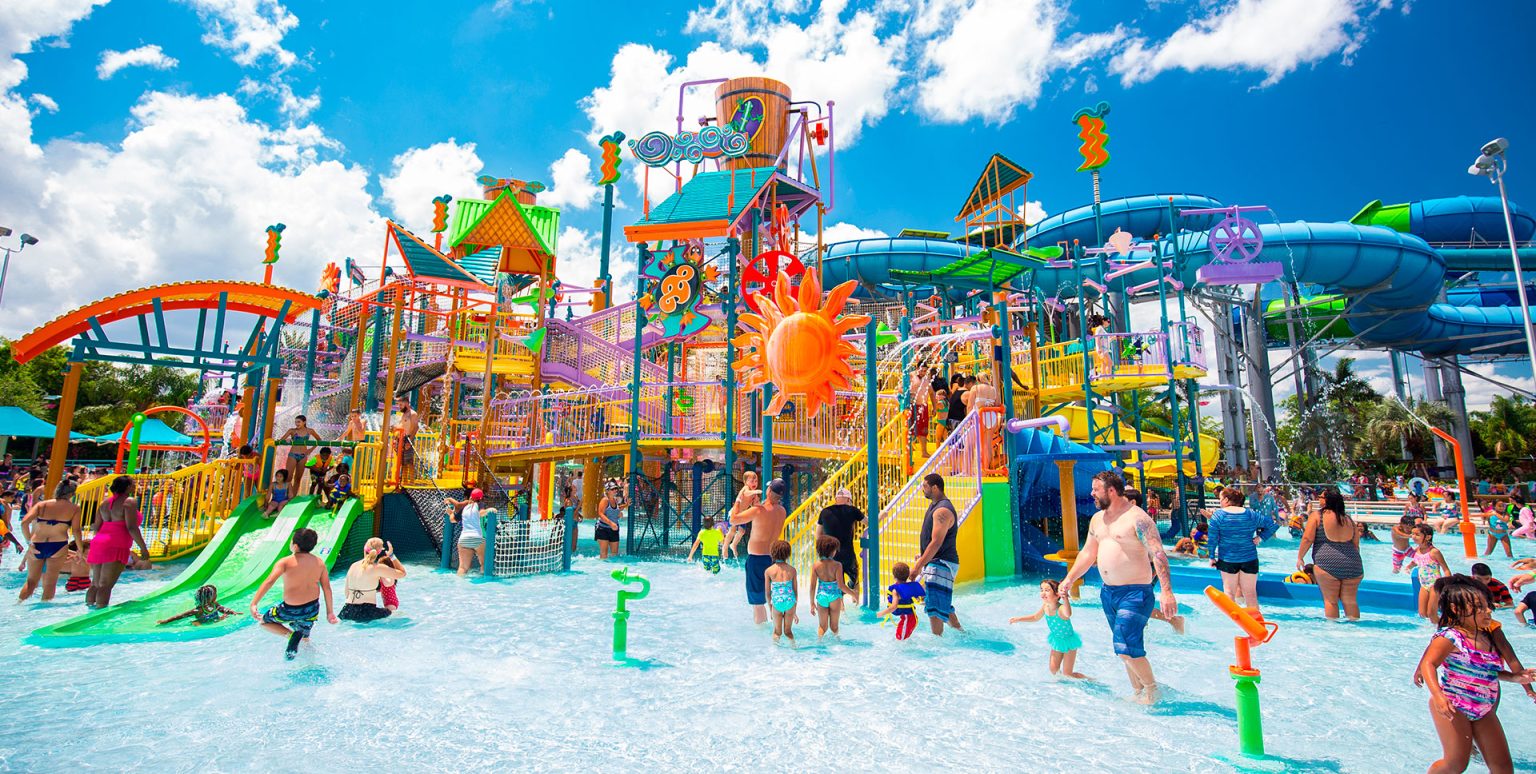 We can't talk about Orlando without talking about Disney don't you think? Get ready to have an adventure in this tropical paradise.
Disney's Typhoon Lagoon invites all brave visitors to slide down the famous 5-story slide, Humunga Kowabunga. 
Don't worry! This park also has attractions for visitors who prefer to keep their feet on the ground, or in this case, in the water. You will also be able to enjoy the Surf Pool, a giant wave pool with a unique surfing experience, or an artificial river where you'll be able to relax and float.
ESCAPE TO THE POLYNESIAN PARADISE IN VOLCANO BAY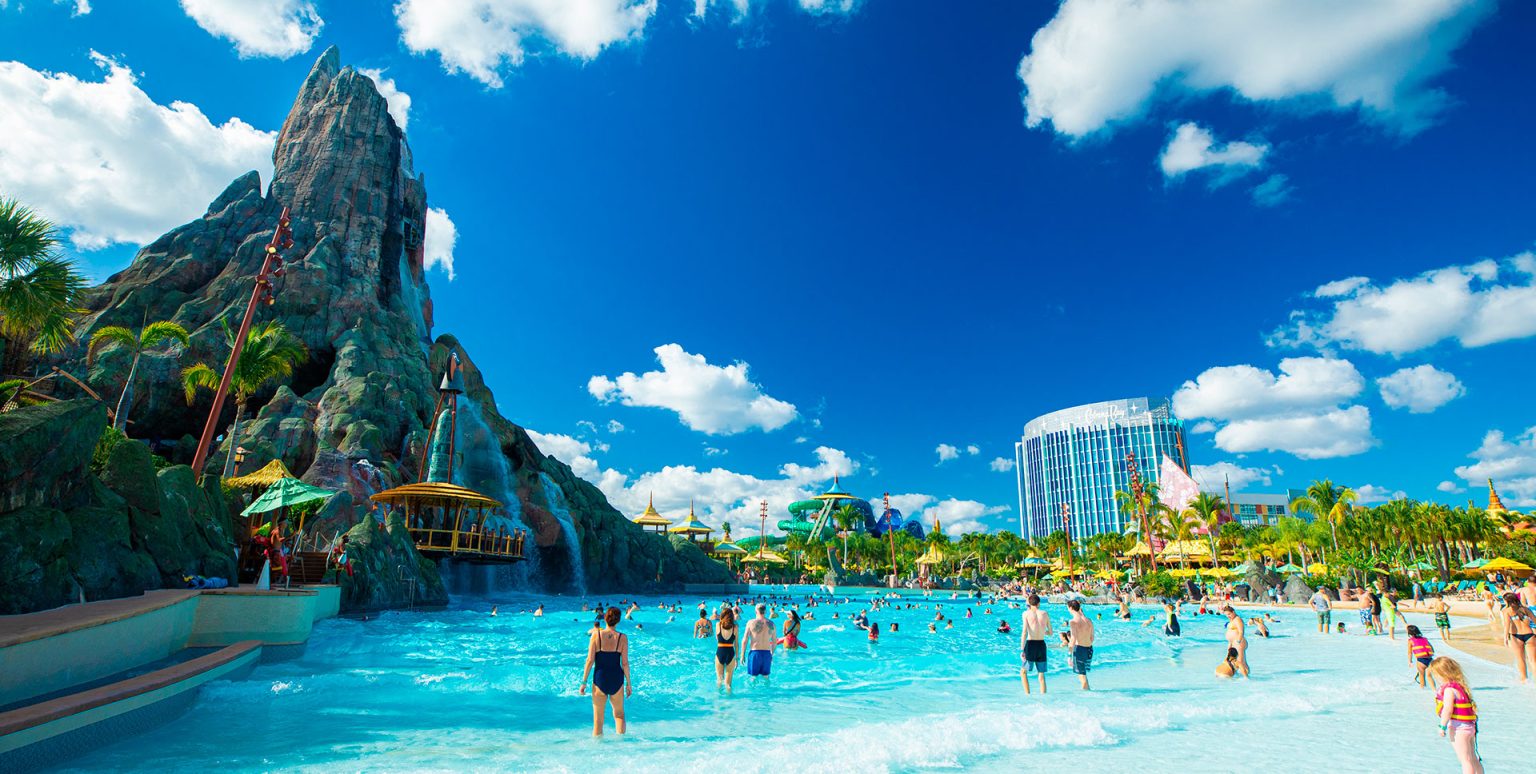 This park in the Universal Studio Resort has a beautiful Polynesian paradise island theme.
One of the most visited attractions here is the waves pool, Waturi Beach, however, the central piece of this theme park is the enormous Krakatau volcano that contains multiple water slides including the Ko'kiri Body Plunge, the slide with a fall of almost 65ft.
Other very well-known attractions in this park are the Kopiko Wai Winding River and the Punta Racers, a slide track with multiple lanes where you'll be able to race with your friends and family and see who gets to the bottom first.    
COOL OFF AT DISNEY'S BLIZZARD BEACH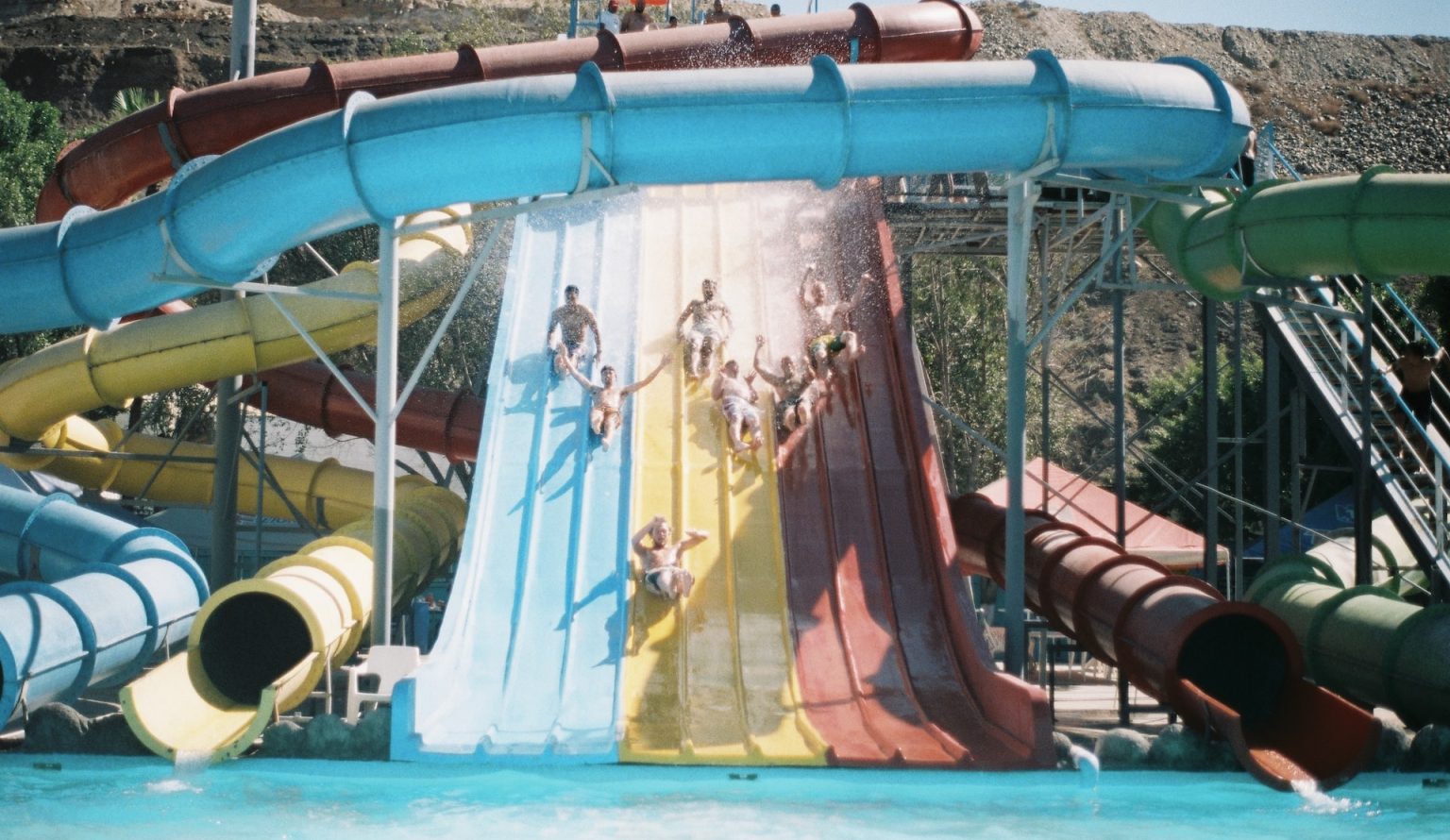 This park inspired by a ski resort is the perfect place to cool off from the Florida heat.
Disney's Blizzard Beach has attractions like the Summit Plummet, one of the tallest water slides in the world, and the Racer slides, where you'll be able to race other adventurers on a mat while you'll slide facing down. 
If you visit this park, you can't miss the Chairlift, a calm ride towards the top of the mountain, and the Cross Country Creek that goes through the whole park.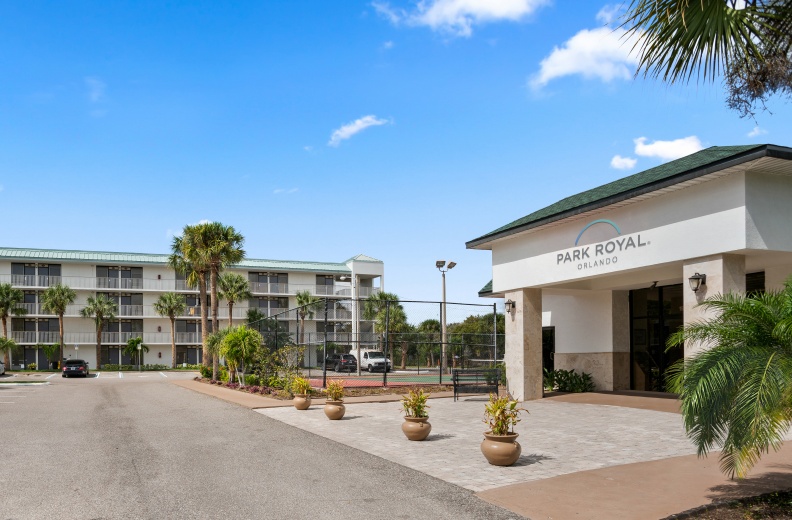 So… which water parks would you like to visit to cool off from the heat in Orlando? Share your vacation experiences with us and don't forget to follow us on social media! Facebook – Instagram
Book your stay at Park Royal Orlando through our website (www.royal-holiday.com) or app (Royal Holiday Booking) and keep traveling with your Royal Holiday membership!