Do you know what the advantages
of planning ahead for a holiday
are? Getting organized about going on a trip ahead of time has many pros. Check out this News article where you can discover all the benefits of planning your next adventure with more time.
We also tell you all about Royal Caribbean Cruises with
over 20 cruise routes scheduled
for departure to the most beautiful ports and some of the advantages of taking a cruise vacation, like enjoying different destinations in the same trip.
 Find out all the details in the text. Of course, to make sure you enjoy the most out of your membership, we also feature
destinations in promotional deals
for you to go on an
amazing holiday, cruise
getaways and the video of the month, which this time takes you to the beautiful beaches of Cancun and the facilities of
Grand Park Royal Cancun Caribe
. Let your imagination sweep you away, enjoy the articles and travel suggestions in this News and get ready to live your next holiday to the fullest.
Bon Voyage!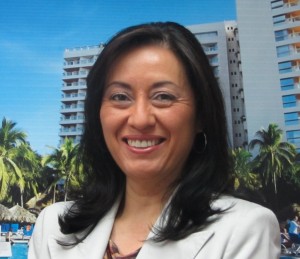 Laura Arango
Europe Member Services Manager
Royal Holiday