With warm weather, sunny days almost all year long, beautiful beaches and a dynamic atmosphere; this destination has everything you need. With your Royal Holiday Vacation Club, enjoy days full of fun, shopping, art and much more, in Miami. Start packing!
WELCOME HOME
Check-in time has started. At Park Royal Miami Beach, located in 6495 Indian Creek Drive, you will enjoy a cozy and quiet stay. The hotel has a lift, heated swimming pool, WiFi and 24hr reception service. All rooms are equipped with a queen size bed, sofa bed, safe, air conditioning and more.
Being part of our hotel group Park Royal Hotels & Resorts, this hotel follows the hygiene and cleaning processes outlined in our "SAFE GUEST PROGRAM"; which ensures a safe stay for all our guests, members and staff.  Find out more.
EXPLORING THE CITY
Located in the state of Florida, on the east coast of United States, Miami is a city that perfectly combines modernity, art, sea breeze and the beach.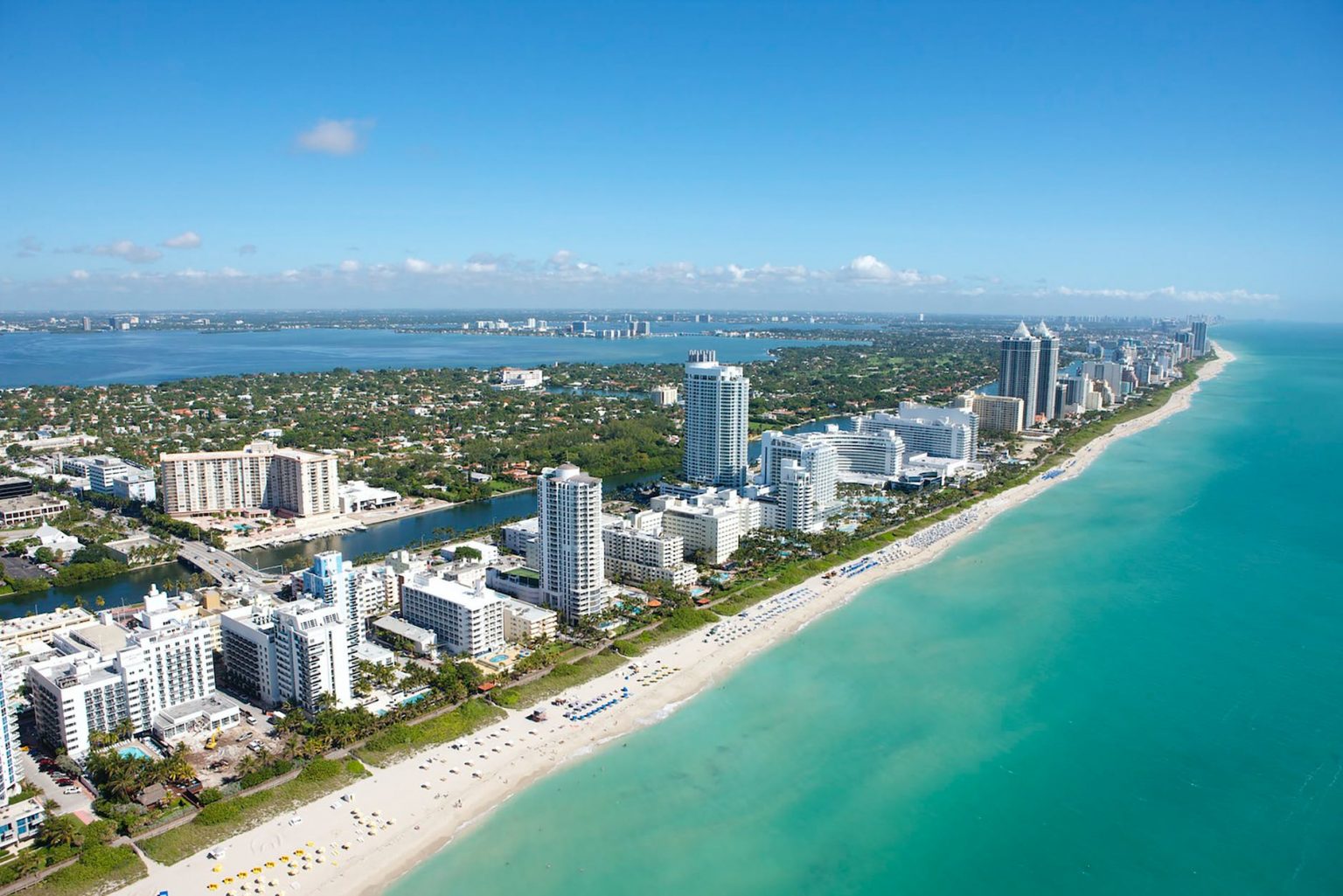 Divided into multiple districts, from the iconic Downtown to the cool South Beach, the metropolis offers attractions for everyone, that go beyond beach days.
Cross the Rickenbacker Causeway and sunbathe on white sands on Key Biscayne; have fun with your family taking a dip in the iconic Venetian Pool at Coral Gables; stroll through the streets of Little Havana or Little Haití and taste some Cuban food with a nice coffee combined with Latin rhythms; attend a local Miami Dolphins game at Hard Rock Stadium or walk along the famous Design District with its trendy and innovative restaurants, art galleries and more.
SHOPPING?
If you like shopping, head to Bayside Marketplace, CocoWalk, Dolphin Mall or The Shops at Midtown Miami; where you will find different stores, exclusive brands, entertainment options, food courts, cafes, bars and much more. Don't miss the shopping experience around here!
Are you ready to enjoy Miami? Share your vacation experiences with us and don't forget to follow us on social media Facebook – Instagram
Book on our website: www.royal-holiday.com and continue traveling with your Royal Holiday membership.