Royal Holiday members may already enjoy the Park Royal Miami Beach hotel in one of the most glamorous cities in North America: Miami, Florida. We invite you to come and get to know it! In contrast to other hotels in Miami, it has a privileged venue, one block away from the famous Collins Avenue, and one street away from the exclusive seaside of Miami Beach. If you are willing to go shopping, the prestigious Bal Harbor Shops is one of the most select malls of the city, and it is found very close to the hotel. Also, Collins Avenue has a plentiful proposal of restaurants, cafés, night clubs, art galleries, the best spas, and all kinds of stores for you to enjoy every minute of your stay in Miami. The famous coastline of South Beach is just a few minutes away from Miami Beach. Book right away.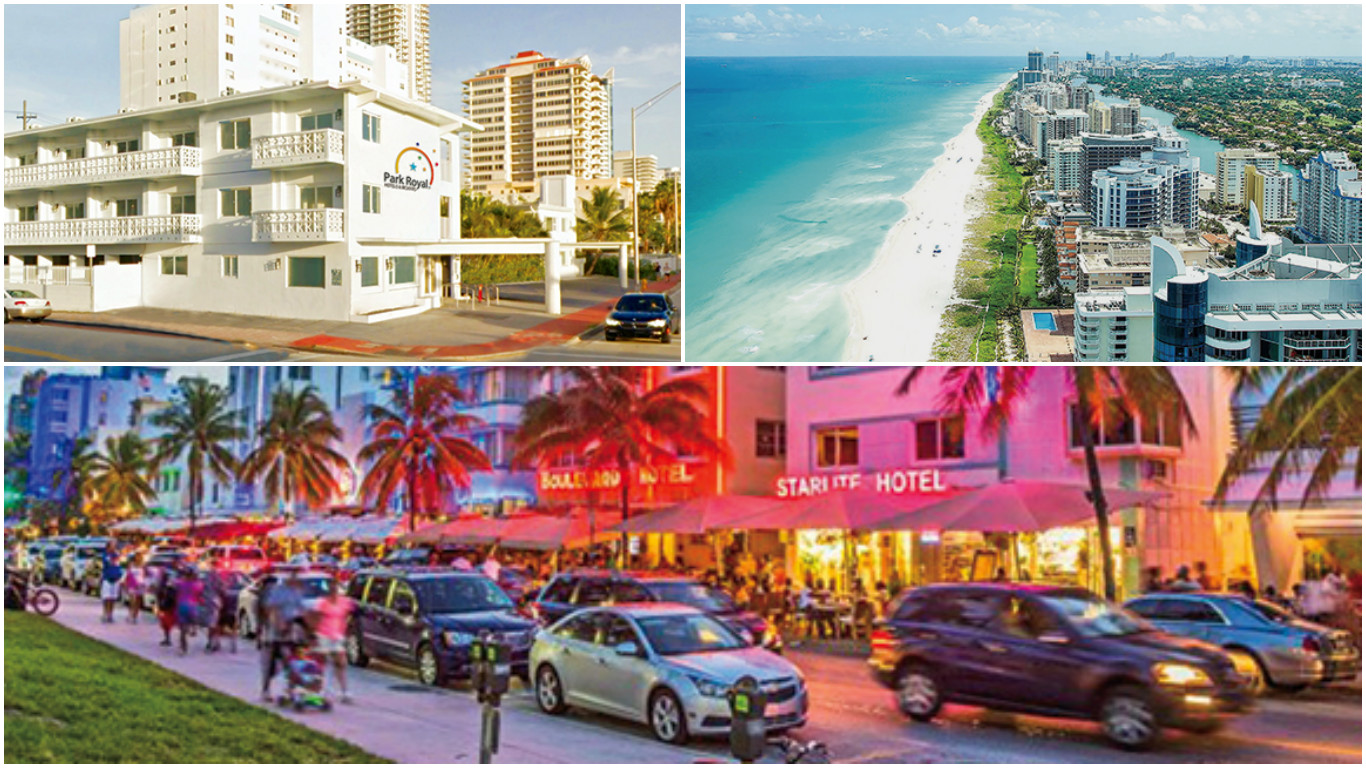 Park Royal Miami Beach comprises:
Comfortable rooms, with equipped kitchen.
Wi-fi, air conditioning and satellite TV.
Swimming pool with warm water.
Parking lot.
Discover why Miami is the Magical City. Stay at Park Royal Miami Beach hotel. You will love it!