Cancun's 22 kilometers (13.5 miles) of beach are a treat for all senses. A magnificent natural composition, it's sometimes quiet and sometimes as alive as the sea. With a wealth of naturally occurring wildlife, it can be a symphony to the ears and gentle breezes caress you even as you're simply remembering your first visit. The very smell of the sea, at any hour, is a wake-up call: Welcome back! Royal Holiday members take off for five Cancun's best beaches and there's no better time to visit all of them!
LINDA BEACH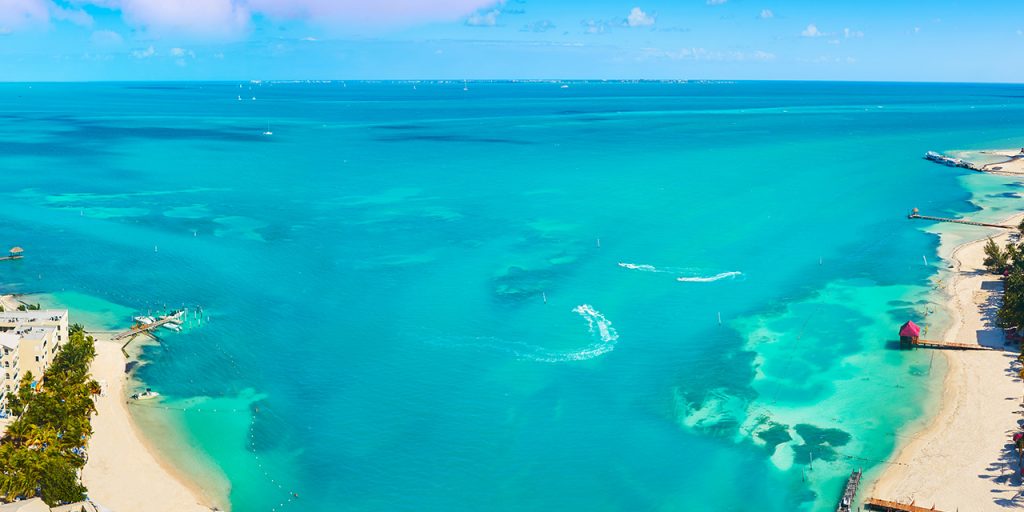 One of the most popular and most visited in Cancun, Playa Linda is a beach where the sea comes to live in a magical blue and green. It's at the very spot where the sea meets the Nichupté lagoon. Climbing the Cancun Tower gives you a bird's eye view, and there are few sights more spectacular in all the Caribbean.
TORTUGAS BEACH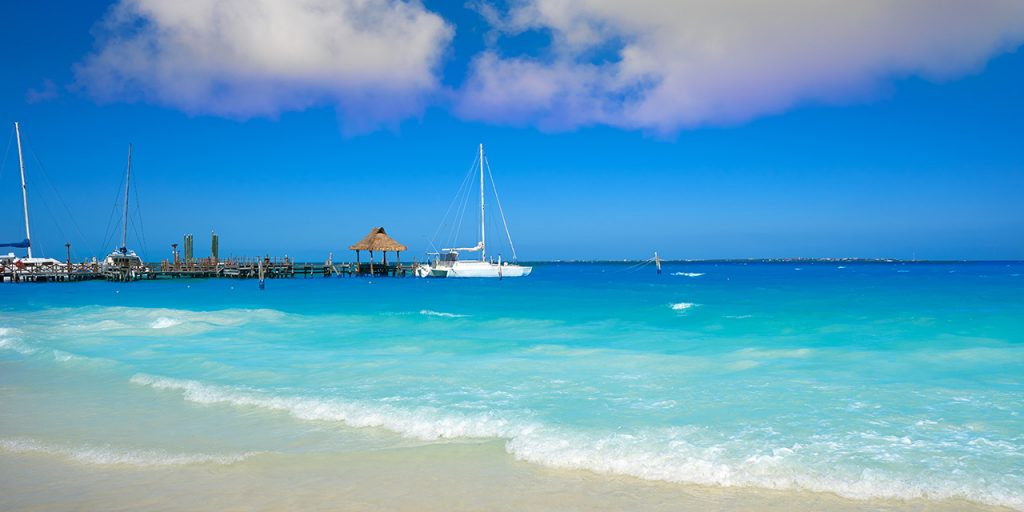 "Turtle Beach" is one of those long-walk beaches where the whole family gets in on the fun. Of course, there are things to do, like jet skiing and bungee jumping, but for a slow turtle's pace, it's one of those places that's not going to force a quick decision. Against a background of palapa restaurants and patios, you're going to want to while-away the day.
CARACOL BEACH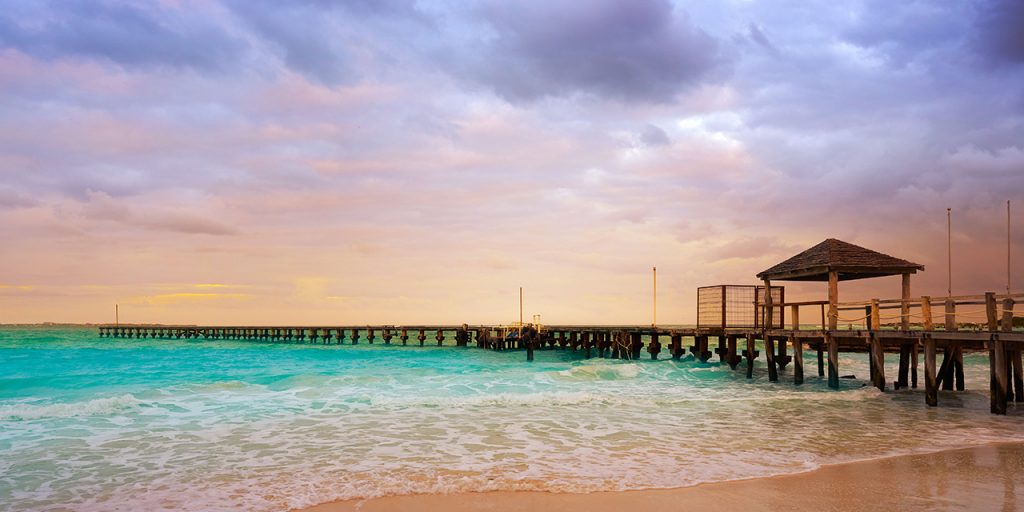 Synonymous with tranquility, the "seashell beach" is just a bit away from Cancun's busier places. With fine white sand, a shallow, hypnotizing sea just may coax you to want to spend an entire afternoon. Precisely the Caribbean many will dream of, you can walk to the pier for a panoramic view or find the perfect spot to stay the entire day.
GAVIOTA AZUL BEACH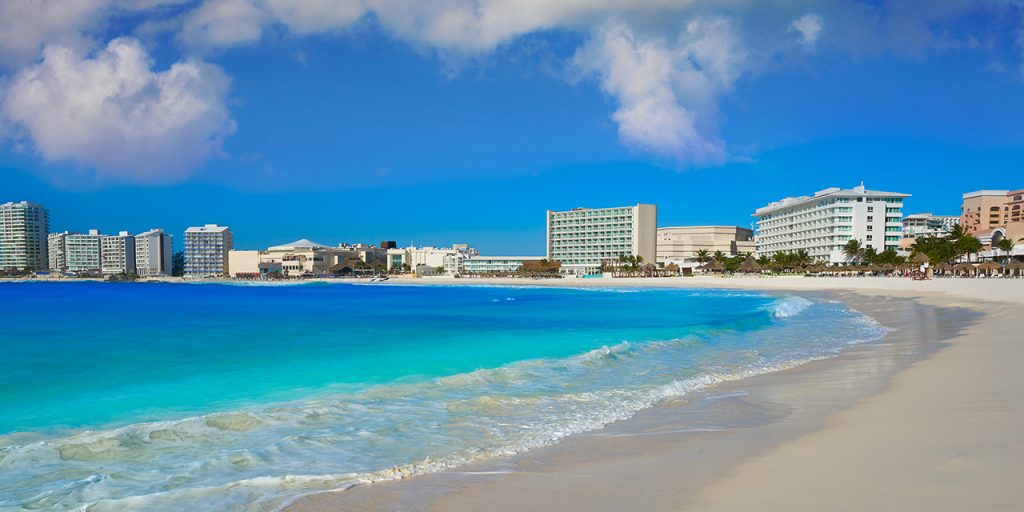 Known to locals as "El Playa Forum," the "Blue Seagull Beach" is one of the busiest. With lessons in all kinds of aquatic sports, you'll be kitesurfing before you know it. The array of nearby businesses means there's almost always a beach party, and with some music and dancing, you'll be surprised how late you want to stay out.
MARLIN BEACH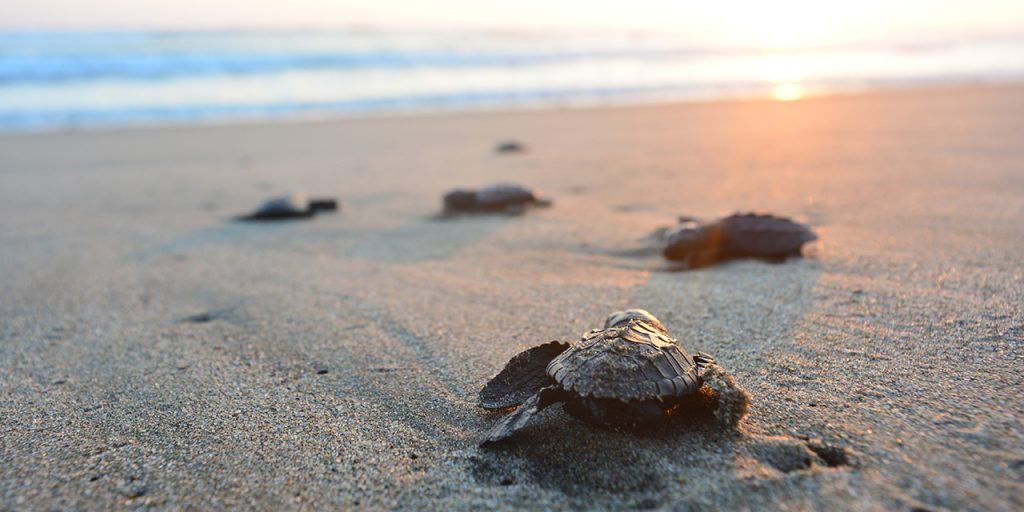 Between Punta Nizuc and Punta Cancun, here the sea is a little choppier. Like the Playa Delfines and Chac Mool Beach, from May to September, the turtles come back to nest in the sand. In November, the whole of Cancun gets together to wish the hatchlings luck as they taste the sea for the first time. You don't want to miss that.
THE DREAM STAY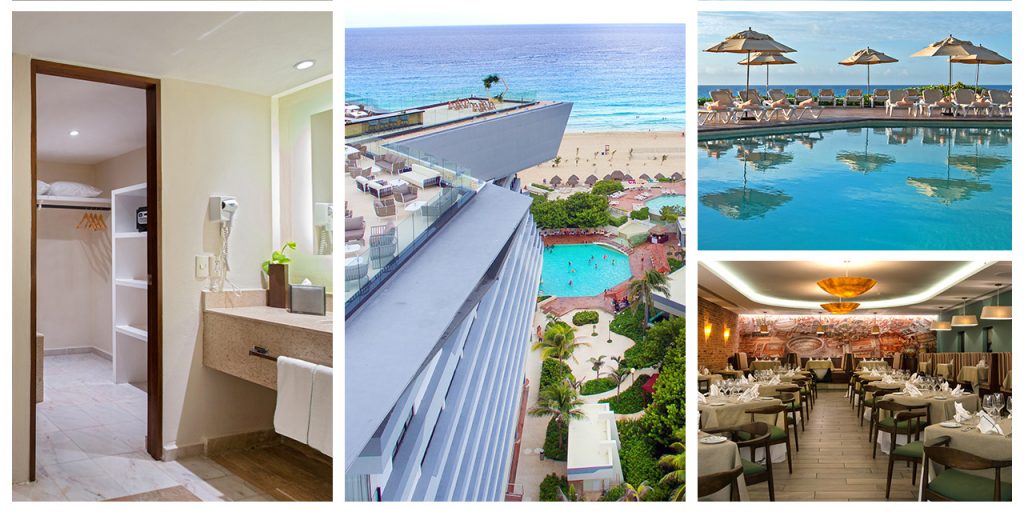 Every one of these beaches is a short distance from the Park Royal Beach Cancún. The classic beach resort, you get three swimming pools, two just for grown-ups. The third, with slides, is just for kids. Four specialty restaurants mean there's always plenty to enjoy, and three cocktail lounges are toasting your vacation. At night, it's up to the Ekinox Sky Lounge for the best views of your vacation.
The Safe Guest Program, implemented across all the Park Royal Hotels & Resorts means that the cleanest vacation resorts in the world are also taking extra precautions, with limited capacity and the highest quality health and safety standards anywhere. You're not just safe, you're in the hands of a specially trained and committed staff.
Talk to your Holiday Advisor and book while the booking's good. #Vacationmode means doing it smart.