From savings on your vacation to travel accessories, being a Royal Holiday member brings incredible benefits that are recognized and celebrated. Discover with us why the quality of your Vacation Club is applauded!
HYGIENE AND CLEANING
After the creation and implementation of the Safe Guest Program, all our Park Royal Hotels & Resorts in Mexico were awarded RoomCheck and POSICheck certification by Cristal International Standards; which are designed to guarantee clean spaces and prevent the spread of diseases.
SAFETY
On the other hand, the work of all our Park Royal Hotels & Resorts have been recognized by the WTTC (World Travel & Tourism Council) getting the Safe Travels stamp; which indicates the establishment is following the best practices, protocols and measures for the well-being of its guests while they enjoy a well-deserved vacation.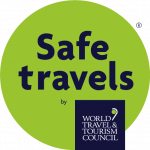 SUSTAINABILITY
Taking care of the environment, Grand Park Royal Cozumel, Grand Park Royal Cancún and Park Royal Beach Cancún were awarded the Rainforest Alliance Certification seal. This is awarded to those developments that demonstrate satisfactory compliance with its standard for Sustainable Tourism framed by the criteria of the GSTC (Global Sustainable Tourism Council).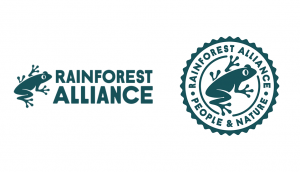 SERVICE
The well-known TripAdvisor takes into consideration website reviews from guests' stay and vacation experience at a hotel. Rewarding the constant quality and excellent comments from travelers; Grand Park Royal Cancún, Park Royal Beach Cancun, Park Royal Homestay Los Tules, Park Royal Homestay Club Cala, Park Royal Miami Beach and Park Royal City Buenos Aires got the Excellence in Service: Traveler's Choice stamp.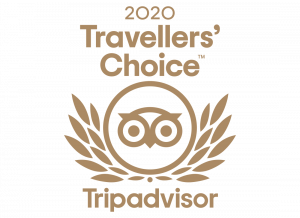 TOP
Hotels seek to satisfy "even the most demanding palate". Grand Park Royal Cozumel, Grand Park Royal Cancún and Park Royal Beach Cancún stand out for meeting the highest quality standards and their excellent commitment to service; which is why they were recognized by Expedia with their iconic + VIP Access title.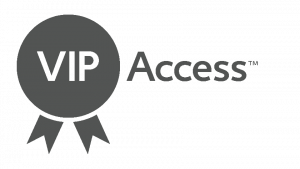 Which of all these award-winning destinations will you be visiting first? Share your vacation experiences with us, and don't forget to follow us on social media! Facebook – Instagram
Book on our website: www.royal-holiday.com and continue traveling with your Royal Holiday membership.