Chill! At this resort, your vacations are about to become the best ones you've ever had. Fun, delicious meals, refreshing cocktails, and more await at Park Royal Beach Cancún, where relaxation is also included.
WE'RE GONNA MAKE YOU S.M.I.L.E
First and foremost, we should talk about All-Inclusive. Is there something more comfortable than a vacation with unlimited food and beverages? We say… ABSOLUTELY NOT! That's why we've got restaurants for all tastes:
Andiamo – Italian cuisine,
Frida – Mexican cuisine,
El Pescador – seafood,
Veranda – international buffet,
Munchies – snacks.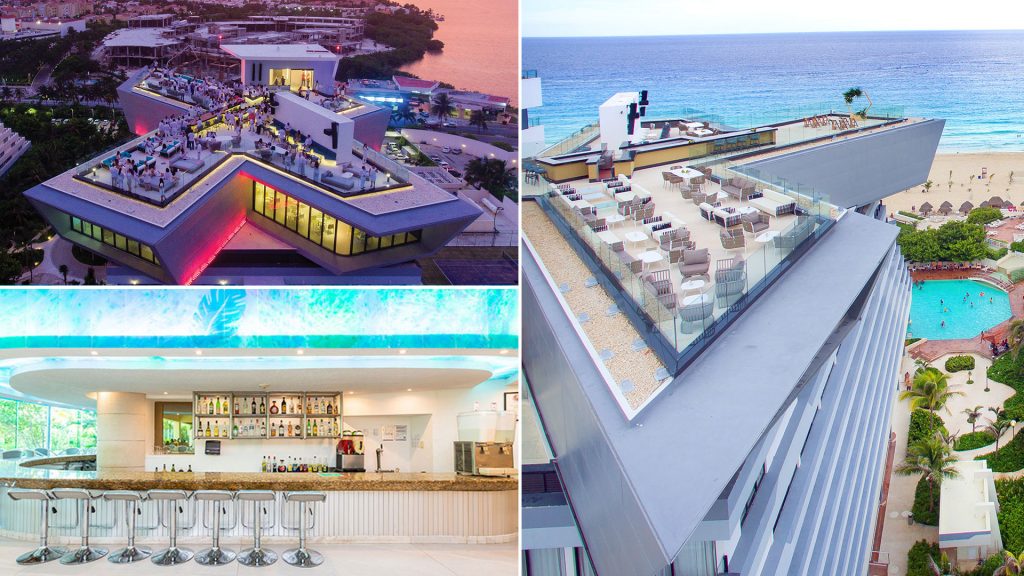 Speaking about soft drinks, spirits, and cocktails; here you'll find 4 different bars.  Our recommendation? You should order your favorite drink and head straight to our Ekinox Sky Bar at sunset. The view will leave you speechless! 
We know limitless fun is a must when traveling with children; thus, our Kids' Club will be the go-to spot for younglings while you all enjoy yourselves at this beachfront resort. Oh, and before we forget to mention it, you'll also have three pools and a wading pool, a fully equipped gym, spa, and way more… All at your disposal!
#RoyalTip Yamil Lu'um, an archeological site located within Park Royal Beach Cancún's gardens, is a great spot for an afternoon tour and/or photoshoot session. 
Rooms at the resort are super chic, and all the amenities were planed and designed to offer you and your loved ones the most comfort during your stay. Sleep tight!
SAFETY COMES FIRST
No vacation is really a vacation if you´re worrying about something so… Don't you worry! With our Safe Guest Program, fun, relaxation, and tranquility are synonymous to high quality standards, cleanliness and, you guessed it, safety. We've got your back! 
F.U.N NEAR PARK ROYAL BEACH CANCÚN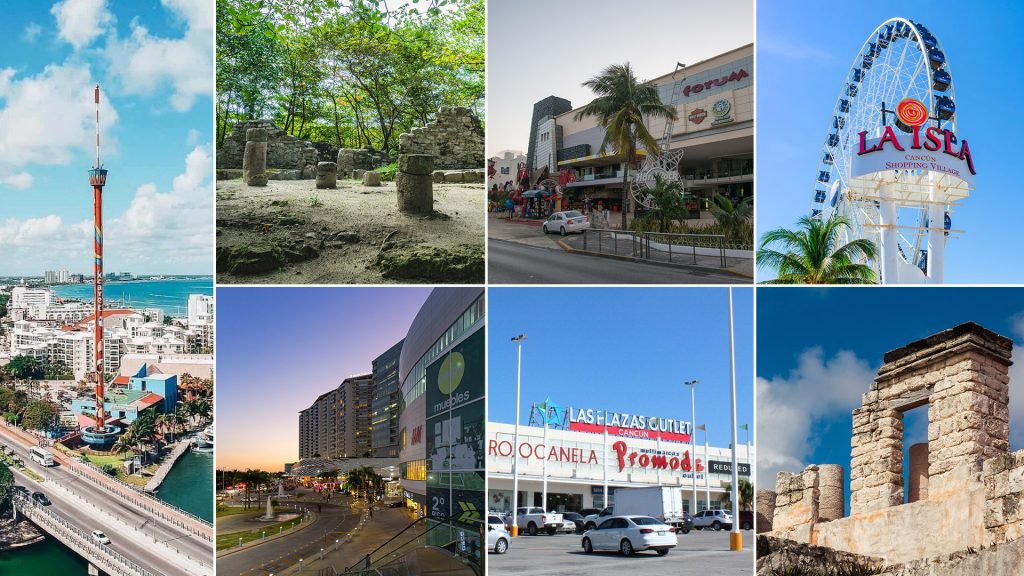 Fun and entertainment can also be found really close to the resort. Just cross the street (literally) and you'll find yourself at La Isla Shopping Mall, the right spot for those looking forward to swiping their credit cards by purchasing lots clothes, shoes, bags, jewelry, and more!
If you're really that into shopping, you should definitely not miss these other malls: Plaza Outlet, Plaza Las Américas, Forum by The Sea, Kukulcan Plaza, Plaza Caracol, and Multiplaza Chac Mool.
Sunsets in the Caribbean are just as mesmerizing as its sunrises so, we recommend you get to the top of Cancun's 262-feet-tall Scenic Tower. Did we forget to mention that this 360° platform rotates as it goes up? What a sight!
Just so you know, Studio Suites are available starting at 1,192 HC! Book now and get ready for a great vacation hand in hand with Park Royal Beach Cancún.